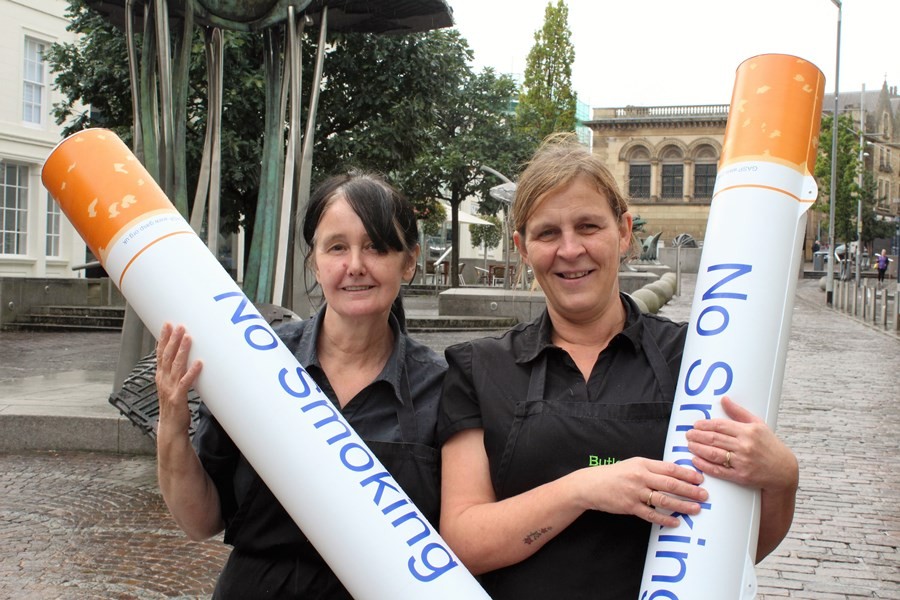 Published Monday 26 September 2016 at 10:17
Local health bosses in Blackburn with Darwen are urging people to give up cigarettes and tobacco for 28 days as the fifth annual Stoptober approaches.
Blackburn with Darwen Council is backing the Stoptober campaign which is based on research suggesting that if a smoker quits for 28 days they are five more times likely to quit for good.
The campaign organised by Public Health England launches on Saturday, October 1 and has helped over 14,800,000 smokers in England quit for good by taking part in Stoptober.
Smokers who want to quit and need face-to-face advice can consult Blackburn with Darwen Stop Smoking Service, local pharmacies or GPS for personalised support to help kick the habit.
Councillor Mustafa Desai, Executive Member for Health and Adult Social Care, said:
We want to help as many people as possible in Blackburn with Darwen to quit smoking. Stoptober is a great chance to get help to break away from this addiction and start to feel the health and financial benefits of becoming smoke free.

Our stop smoking service offers free help to enable people to quit for good. Research shows you are four times more likely to quit with support than on your own. It has been shown that help from the service can make a big difference. If you want help to quit for good, get in touch today.
Last year, out of the 2.5 million smokers nationally who attempted to give up smoking, 500,000 people were successful – the highest recorded success rate in six years.
Stoptober 2016 runs until Friday, October 28. For further information, contact (01254) 682037 or visit www.refreshbwd.com