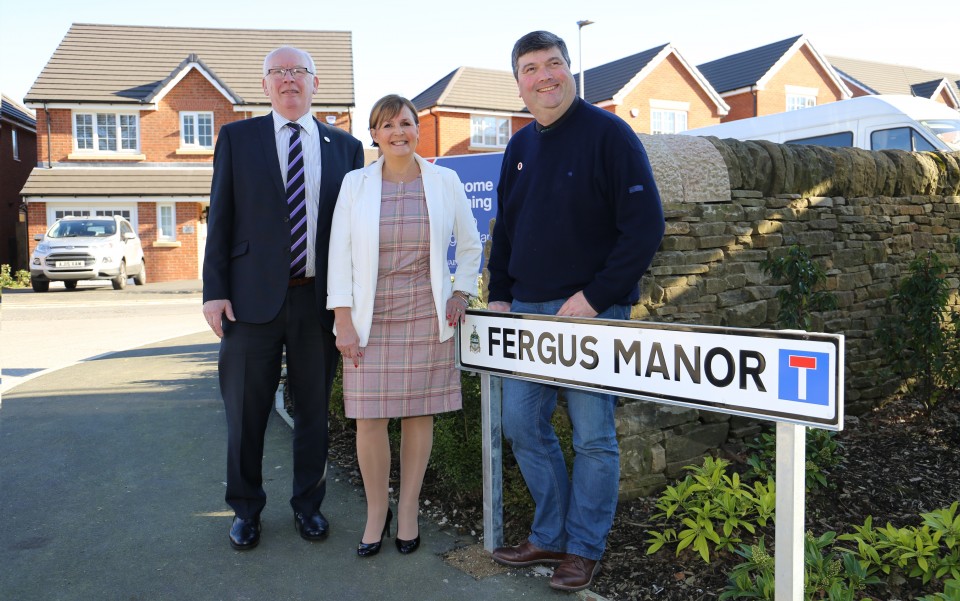 Published Monday 25 March 2019 at 16:34
A new local housing development has paid tribute to a famous footballer who played for Lancashire clubs and made history as the first ever paid player.
Scotland-born Fergus Suter moved to England to play for Darwen FC in 1878 and gave up his trade as a stonemason soon after.  He led Darwen to be the first ever northern side to the quarter finals of the FA Cup.
Two years later Fergus moved on to play for Blackburn Rovers, which sparked even more of a fierce rivalry between the two teams.
He was also known to be the first ever football player to be paid a wage, as the sport was known to be amateur at the time.
The Council has worked with residential property development company, Wainhomes, for the past two years to build the houses on Fergus Manor, located near Bolton Road. The name came about as the developers asked for something a bit different to catch the eye of buyers.
Councillor Dave Smith said:
I am pleased that the developers have recognised Fergus Suter in the naming of this new street.

'Fergie' Suter was probably the world's first professional footballer and having played for both Darwen FC and Blackburn Rovers FC, it's appropriate that his name will live on near the boundary of the two towns.'