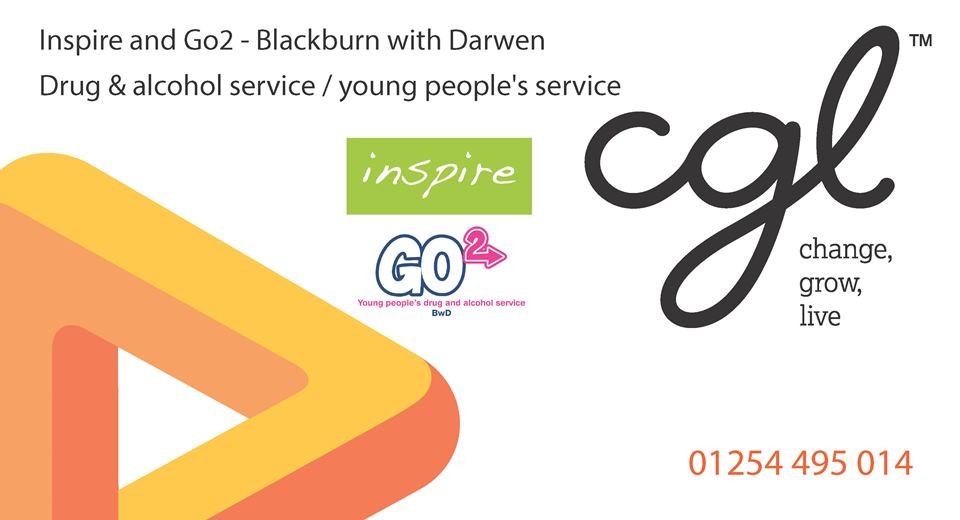 Published Friday 14 September 2018 at 11:08
Alcohol treatment services in Blackburn with Darwen have amongst the highest successful treatment rates in the country, according to Public Health England.
More than half (53.8%) of those accessing services successfully completed treatment for alcohol misuse in Blackburn with Darwen, meaning that the local authority boasts the ninth most successful rate in England.
Efforts are underway in Blackburn with Darwen to ensure that people affected by alcohol misuse are informed about and able to access the range of free support available.
Change Grow Live (CGL), the health and social care charity that is commissioned by Blackburn with Darwen Council to deliver alcohol treatment services, is rolling out a number of initiatives with the aim of increasing the numbers of people accessing the support that they need.
The charity runs Inspire, the free and confidential drug and alcohol service for adults, and Go2, the service for young people. It boasts dedicated nurses, medical staff and recovery coordinators. The charity is working with partner organisations across the area's health and social sector to raise awareness of the risks of alcohol misuse and the range of free-to-access support services available.
Staff at the services are working closely with GPs and have delivered training to improve understanding of the treatment and detox options available and to ensure that people are given the right advice and directed to the right sources of support quickly.
The teams at Inspire and Go2 boast dedicated community educators, whose role is to deliver alcohol awareness training to professionals including social workers and healthcare professionals to equip them to spot the signs of alcohol misuse. The team also attends various community events such as freshers' week at universities, health fairs and festivals.
To ensure that people from all walks of life and all communities are aware of the signs of alcohol misuse and the support available, the team at Inspire is holding a series of coffee mornings specifically targeted at groups who historically have been less likely to engage with alcohol treatment.
One person who has benefitted from support from the services says:
I will never be able to thank the service enough for what they have done for me, but most of all I owe my life to them because they believed in me, which in return made me believe in myself. Keep up the good work – the world needs you.
Councillor Brian Taylor, Executive Member for Health and Adult Social Care, said:
CGL's approach has proven itself to be a fantastic, innovative way to provide people with improved and more inclusive support at a time and place that is convenient for them. As Council resources continue to shrink, it's vital that we explore new ways of delivering services more effectively, doing more with less, and at the same time striving to improve the standard of healthcare for people in Blackburn with Darwen.

We are delighted to work with CGL and see how successful our services are continuing to be, however we also recognise the challenge we have locally in partnership with CGL, AA and others to ensure a higher number of more 'dependent drinkers' are able to access the support they need.
Go here to find out more about the free support and advice available in Blackburn with Darwen.