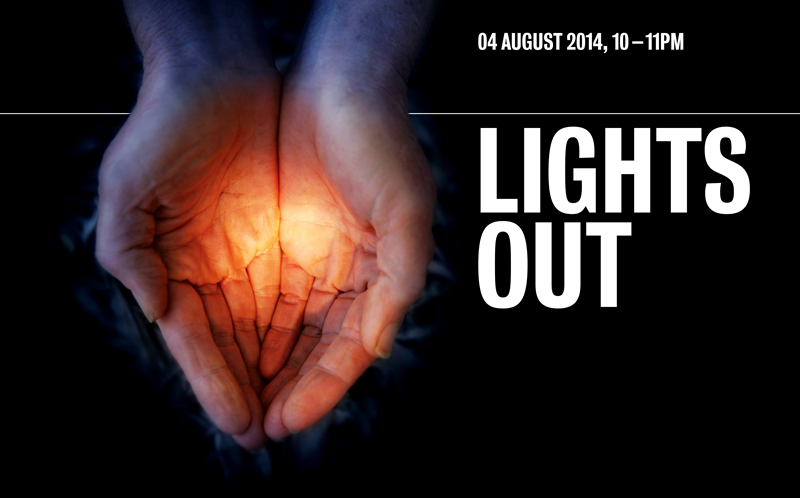 Published Monday 14 July 2014 at 13:45
Blackburn with Darwen will take part in the national 'Lights Out' event, where lights across Britain will be turned out, to mark the centenary of Great Britain entering the First World War.
The event, which echoes Sir Edward Grey's famous words that 'The lamps are going out all over Europe; we shall not see them lit again in our lifetime' takes place on 4 August, with lights being switched off across Council buildings between 10pm and 11pm.
On August 4, a 'Lights Out' event will take place at Corporation Park from 9.30pm, in readiness for the 10pm lights out.
Guests and members of the public can bring their own candles, and will be able to come and pay their respects to all those who sacrificed their lives during the First World War. The traditional 2 minute silence and flag lowering ceremony will also take place.
A similar event will also take place in Darwen, at 9pm in Market Square, which will be attended by the Royal British Legion, and the Rector from St Pauls Church. .
Residents are also encouraged to take part, by switching of their lights and joining together with people across the country in remembering this important moment in our history.
Cllr Kate Hollern, Leader of Blackburn with Darwen Borough Council said:
"This is a fitting way to mark the centenary of the beginning of a conflict that would go on to take so many lives, with thousands of men and women from Blackburn with Darwen not returning home from the front line. It is also crucial that we remember the community that had to carry on in the face of a terrible conflict, and this Lights Out event allows our borough to join the entire country in marking such a dark moment in our history."
Cllr Trevor Maxfield, Armed Forces Champion said,
"This is a great idea which will offer a really unique and visible way to remember those who lost their lives during the First World War, and I encourage residents to get involved in whatever way they can."
LIGHTS OUT is a headline project of the cultural programme 14-18 NOW and was initiated by the Department for Culture, Media & Sport; 14-18 NOW is a curated programme of new art works across the UK that forms part of the official commemorations of the Centenary of the First World War. (Visit www.1418now.org.uk/whats-on/lights-out/ for more information)