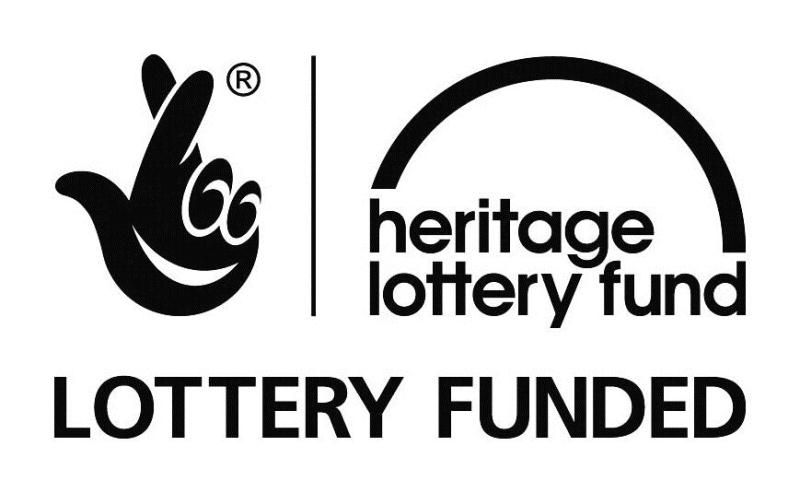 Published Thursday 7 August 2014 at 17:03
Blackburn with Darwen Library and Information Service celebrates £10,000 Heritage Lottery Fund grant
Blackburn with Darwen Library and Information Serivce has been awarded a Heritage Lottery Fund (HLF) 'First World War: Then and Now' grant.  Reveille is an exciting remembrance project, which will re-awaken memories of local soldiers lost on the battlefields of France.
The project's initial purpose is to conserve the records of those who perished on the Somme and who, with no known grave, are commemorated on the Thiepval memorial. These men will be given virtual headstones on the library website, Cotton Town, and details of their life and the world in which they lived, will be digitized, with the help of a team of volunteers which the library service aims to recruit.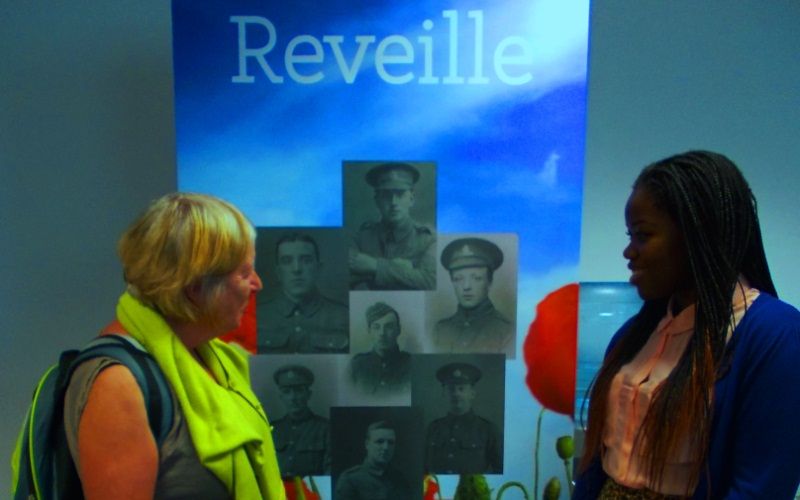 Project Volunteer Kasongo Swana and library regular Isabel Butler discuss Reveille
'First World War: Then and Now' is a special funding programme helping people across the UK to explore and preserve wartime history.  Sections of Blackburn and Darwen's Rolls of Honour will become accessible digitally and whilst the casualties commemorated at Thiepval will be the first names to be recorded, the project will eventually evolve and conserve more records, including those which feature the post-war generosity of local people in helping to re-build the devastated French town of Peronne.
Reveille is about memories and pro-activity. It aims to rally community support as our ancestors were rallied a hundred years ago. We need people to share information and photographs of family members and we need volunteers to support events, undertake research and prepare the records for insertion on Cotton Town.
Reveille was launched at Blackburn Central Library on Tuesday 5th August, 2.00pm – 3.30pm following a talk by Les Bond on 'The Accrington Pals'
Commenting on the award, Cllr Trevor Maxfield the Borough's Armed Forces Champion said:
It's great that we have been awarded this grant and we can't wait to get started. We know there's so much more to discover about our wartime past and we are all really excited about sharing local heritage via Cotton Town and sharing our history, 24/7, to all parts of the world."
He added
"'Project Reveille will help to preserve the borough's memories of World War 1, and ensure that the sacrifices of our servicemen and communities are commemorated and remembered by future generations.'"
Sara Hilton, Head of HLF North West, said:
"The impact of the First World War was far reaching, touching and shaping every corner of the UK and beyond. We have already invested more than £57million in commemorative projects, including local community projects like this at Blackburn with Darwen, which will enable people to explore and record their local wartime history and commemorate the thousands of people from the area who were affected during the conflict."