Published Thursday 31 July 2014 at 13:47
Next week, sees the start of the borough's four year programme of events to commemorate the centenary on the First World War. As part of an on-going series, Vinai Solanki Curator of History Blackburn Museum and Art Gallery, writes about different aspects of the war.
We seem to be living through a renaissance period where the pastimes of previous generations have become increasingly popular. With shows like the Great British Bake-Off and the increase in people partaking in hobbies such as knitting we use these as ways of helping us cope with our busy days and find they are ways to relax.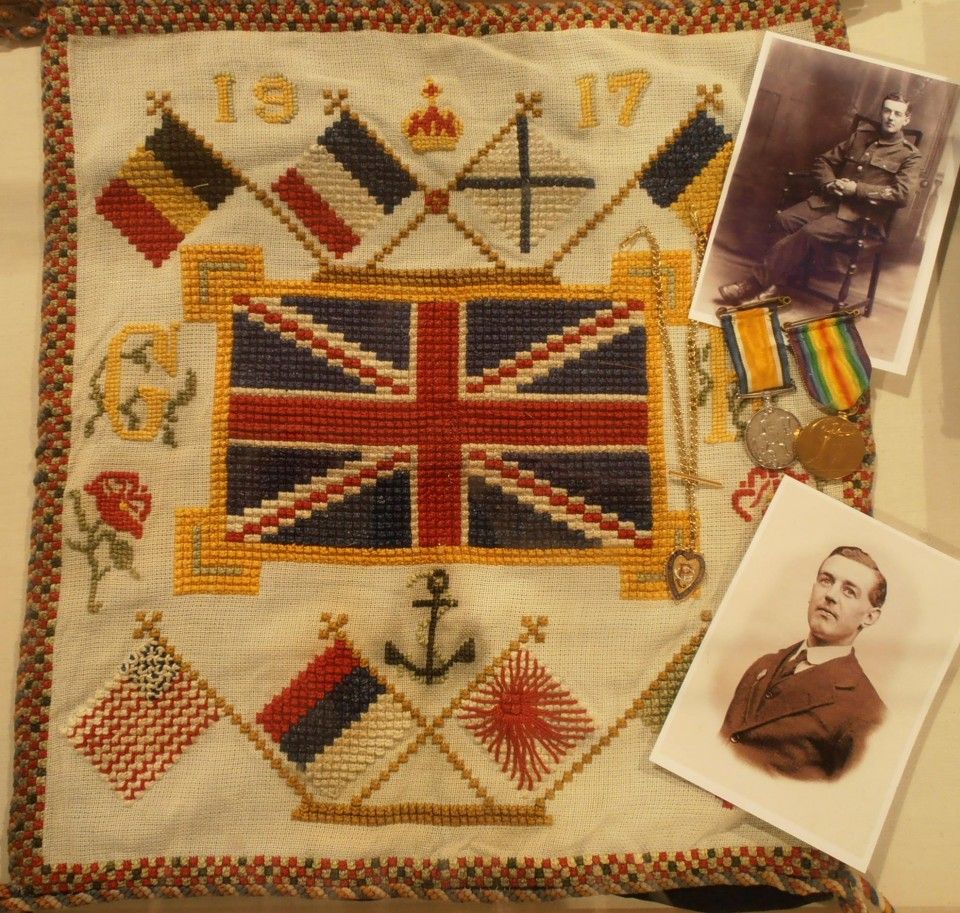 It should be unsurprising then that with the huge number of injured soldiers during the war many unusual techniques and activities were used to aid the rehabilitation of soldiers. One of the examples we have in the museum's World War I exhibition is an embroidered sampler by John Robert Ratcliffe. Born in Blackburn in 1893, he was a private in the East Lancashire Regiment during the war.
The sampler was made during time he spent in a hospital recovering from a mustard gas attack. The aim of mustard gas during battle was not to kill the enemy but to cause significant burns so the soldier would no longer be able to fight.
The picture shows the embroidery he made with images of John Ratcliffe and his medals. He has created a piece which contains the flags of some of the allied nations around a large British flag and the letters 'GR', meaning 'George Rex' or 'King George'.  Through using activities such as embroidery there was a belief that it would be a way for soldiers to come to terms with the things they had done and seen and start to recover from what they had experienced.
So if you are at home and baking or sewing to help you calm down after the stresses of your day, think about the soldiers of World War I and how similar activities were used to help them recover from the trauma of war.