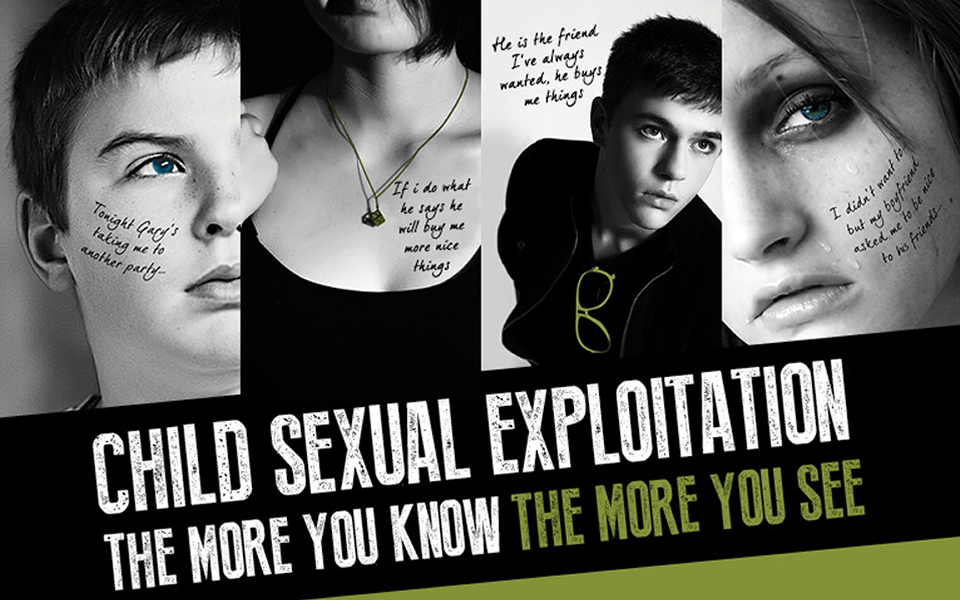 Published Monday 10 November 2014 at 10:13
TODAY (Monday 10 November) sees the launch of a week of activity aimed at raising awareness within Lancashire on how to tackle child sexual exploitation (CSE).
Lancashire Constabulary will undertake a range of educational and operational activities in conjunction with partners, including Blackburn with Darwen's Engage team, focusing on prevention, awareness, enforcement and community engagement.
The week long programme will include visits to schools and care homes where officers will explain the importance to children and adults of recognising the signs and risk factors involved in exploitation.
Posters and contact cards for teachers, parents, carers taxi drivers, sports coaches and youth leaders will be distributed to encourage those professionals working with children to know what to look out for, with the key message that it is a very serious offence that can affect any child, anytime and anywhere regardless of their social or ethnic background.
Officers will be attending known hotspots, monitoring licensed premises and carrying out warrants throughout the week across the whole of the county.
The focus is to highlight work that is currently undertaken every day by Lancashire Constabulary and its partners, by raising awareness through the week of action.
Detective Superintendent Sue Cawley, head of Lancashire Constabulary's Public Protection Unit said:
"Tackling child sexual exploitation is extremely important for the constabulary and we are committed to preventing child sexual abuse, supporting victims and bringing those responsible to justice.

"At a time when the media spotlight is upon child sexual exploitation, we are working hard to show that we have learnt lessons from the past and that we are listening to victims, treating them with sensitivity and respect and that we do take their allegations seriously.

"We are determined to stop children being abused and exploited; to prevent harm to those being abused and to help them get out of the exploitative relationship they are in; to bring to justice to all those who commit such abhorrent crimes and to ensure that the public are confident to come forward when they require our help.

"We would encourage anyone who has been, or knows someone who has been, sexually abused, groomed or exploited to come forward and contact police confident in the knowledge they will be dealt with sensitively and professionally."
For more information about Blackburn with Darwen's Engage team, visit http://bit.ly/bwd-cse.
If you are concerned about a young person you know, call Lancashire Police on 101. In an emergency, always dial 999.
You can also visit www.lancashire.police.uk/cse  for lots more information, or visit the police website dedicated for young people for help and advice on a range of subjects including CSE, www.trusted2know.co.uk/cse.