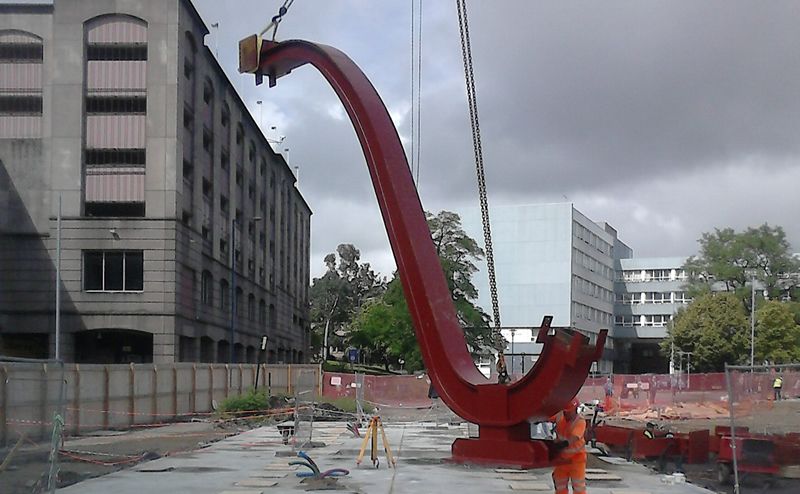 Published Friday 15 August 2014 at 10:11
The first amazing steel loop sections, which will form a central part of the new Blackburn bus station, have arrived on site.
Two lorry loads of the huge features were driven onto the site off Ainsworth Street in a convoy of wagons.
The specially designed loops were designed by Capita in Blackburn and delivered to the site on Thursday.
They were lifted into place by a huge crane as work on the steel structure begins. The loops arrived in two separate pieces and were put together by the constructors on site.
The new bus station which will be fully covered will open in the New year.
You can view more pictures of the Blackburn bus station progress here.