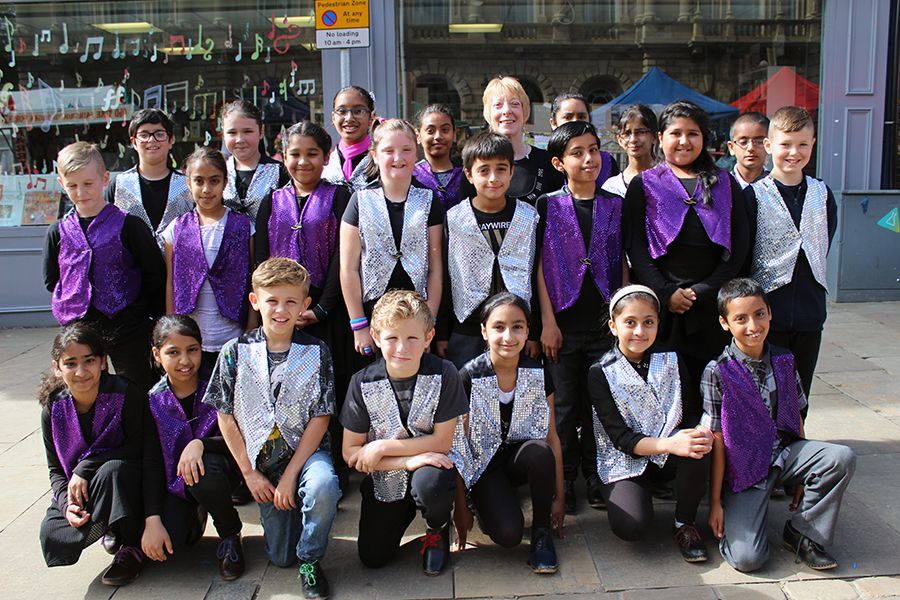 Published Thursday 17 September 2015 at 15:59
Pupils from St. Thomas' school in Blackburn took centre stage at the Blackburn Heritage Festival last weekend (12 and 13 September) after completing their training as the town's new clog dancing troupe.
The town's junior clog dancers showed off their newly acquired dancing skills on the plaza area at Sudell Cross as part of a weekend of dancing, which saw clog dancing teams from across the region descend on the town as part of the heritage celebrations.
The Blackburn Business Improvement District (BID) ran a competition earlier in the year to recruit a class of 30 pupils to work with Lancashire's clog dancing expert, Alex Fisher, for six weeks of training.
Blackburn BID manager, Harriet Roberts said:
We have been very impressed with St. Thomas' School. They demonstrated an appetite to continue the project by fundraising to buy their own set of clogs after the festival and the teachers are enthusiastic about continuing to include clog dancing as part of their extra-curricular offer. There are some great little dancers in that team and they put on an excellent performance at the heritage festival.
To find out more about Blackburn Heritage Festival visit www.blackburnheritage.com