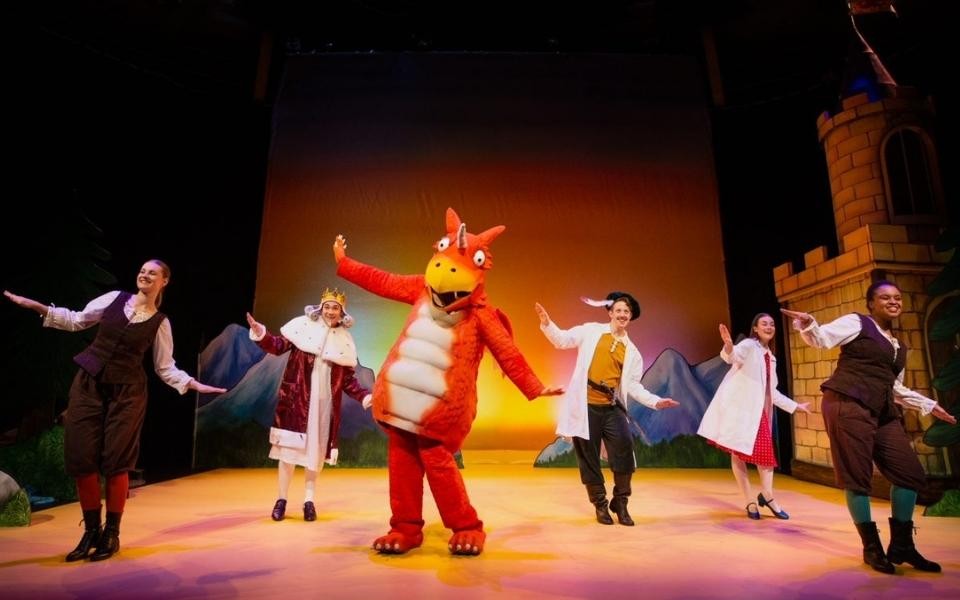 Published Wednesday 23 February 2022 at 14:56
Much-loved children's book 'Zog and the Flying Doctors' will be brought to life on stage in Blackburn this May!
Zog lands his new live show with a Crash Bang and Thump at King George's Hall on Sat 7 May & Sun 8 May 2022.
Set to mesmerise and captivate audiences, the new live show transforms the Julia Donaldson and Axel Scheffler's bestseller into something the whole family can enjoy.
The show focuses on dragon Zog who is a super keen student turned air ambulance. However, Zog hasn't changed that much because he still lands with a crash bang thump!
Together with his Flying Doctor crew, Princess Pearl and Sir Gadabout, the trio help a sunburnt mermaid, a unicorn with one too many horns and a lion with the flu!
Princess Pearl's uncle the King has other ideas about whether princesses should be doctors, and she's soon locked up in the castle back in a crown and a silly frilly dress!
With a bit of help from some friends and half a pound of cheese, can Pearl make her uncle better and prove princesses can be doctors too?
Freckle Productions whose stage shows include Zog, Stick Man, Tabby McTat; Tiddler & Other Terrific Tales bring back the creative team behind Zog – Emma Kilbey and Joe Stilgoe – for this truly modern take on the classic fairy tale.
Fans of the accident-prone dragon Zog have seen him as the star of the picture book and animated film but can now see him brought to live for one weekend only!
Event Details:
King George's Hall Blackburn
Sat 7 May & Sun 8 May 2022 (Two performance each day at 10:30am and 1:30pm)
Tickets go on sale on the 25th of Feb 2022 at 10am via:
https://bwdvenues.com/whats-on/zog-and-the-flying-doctors-2022/
To see what other shows are also on at King George's Hall this year, visit: https://bwdvenues.com/whats-on/