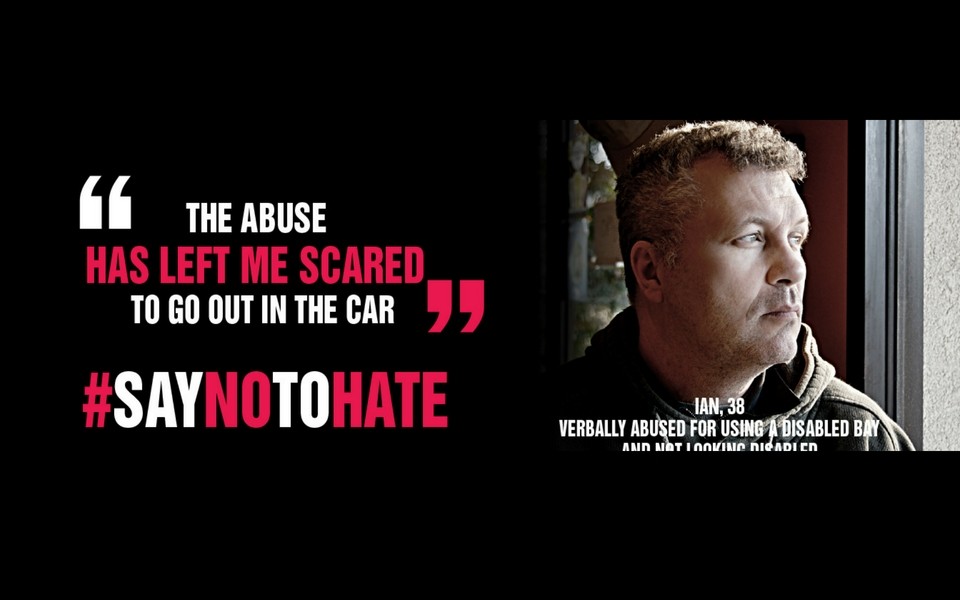 Published Monday 10 October 2016 at 12:07
Hate Crime Awareness Week 2016 will take place from October 8 to 15.
Events will be taking place in and around Blackburn with Darwen to raise awareness of how hate crime affects people, to support people who are victims of hate crime and the different forms it can take – and how we can tackle it.
The Borough is one of four areas across Lancashire to host a Say No To Hate roadshow alongside the Police and Crime Commissioner for Lancashire, Lancashire Constabulary and partners.
It will take place on Thursday, October 13 in Blackburn Town Hall Square between 11am and 2pm.
This event builds on the efforts the Council is already making to tackle hatred in the borough such as the Hate Crime Community conference February 2016 and the Hate Crime Motion agreed at Council Forum July 2016.
Other events planned include hate crime focus groups with young people, a two-day hate crime conference targeted at higher and further education, community awareness raising of hate crime and a social media #saynotohate pledge campaign. These events involve all sections of the community to speak against acts of hate crime and foster community togetherness.
Councillor Mohammed Khan, Leader of Blackburn with Darwen Council, said:
This is a hugely important event and we are giving it our full support at Blackburn with Darwen Council.

Hate crime must be challenged in all its forms and everyone has a responsibility to do so.

A lot of work is being done but we can always do more to help us eradicate it from our borough? As many people as possible need to come together this week to raise awareness of this and give support to people who are victims of hate crime."
Hate crimes are any crimes that are targeted at a person because of hostility or prejudice towards that person's: disability, race or ethnicity, religion or belief, sexual orientation or gender identity. Hate Crime Awareness Week exists to support people who have been affected by hate crime and incidents.
Events in and around Blackburn and Darwen include:
Sunday 9th October. World Mental Health Day. Charity run/walk. Witton Park (11.30am)
Darwen Youth Centre, Hate Crime Awareness during junior and senior clubs.
Tuesday 11th October 2016. LGBTQ Group hate crime consultation event. Blackburn Youth Zone (5.30-6.30pm).
Thursday 13th October 2016. Say No To Hate PCC Hate Crime roadshow. Blackburn Town Hall Square (11-2pm).
Saturday 15th October 2016. IMO sports club. Blackburn Central High School (10:00-11:15am)
Saturday 15th October 2016 8th International Day of Hope and Remembrance for those affected by Hate Crime
Sunday 16th October 2016. Diversity Club and Hate Crime workshops. Blackburn Youth Zone (10-11am)
Wednesday 19th October 2016. Disability Hate Crime review and Third Party Reporting Centre event. Your Support Your Choice, Blackburn (3.30-5.30pm)
For information on National Hate Crime Awareness Week, visit:
http://www.stophateuk.org/hate-crime-awareness-week/
https://172430notohatecrime.wordpress.com/