Published Monday 1 September 2014 at 14:29
These images show the first view inside the new £13.5million sports and swimming complex in Blackburn town centre.
The new leisure centre on Feilden Street is a partnership between Blackburn with Darwen Council and Blackburn College
It will provide for students and residents with a larger fitness suite, a dance/ aerobics studio, sauna and steam room and eight games courts. And of course, a new pool and fun slides.
The sports facilities, which will be used by the College during the day, are almost complete  and due to open to students later this month.
Work on the new pool is progressing well. The pool is built and has been filled with water to check it is water-tight.
It has taken a week to fill but will take only minutes to empty.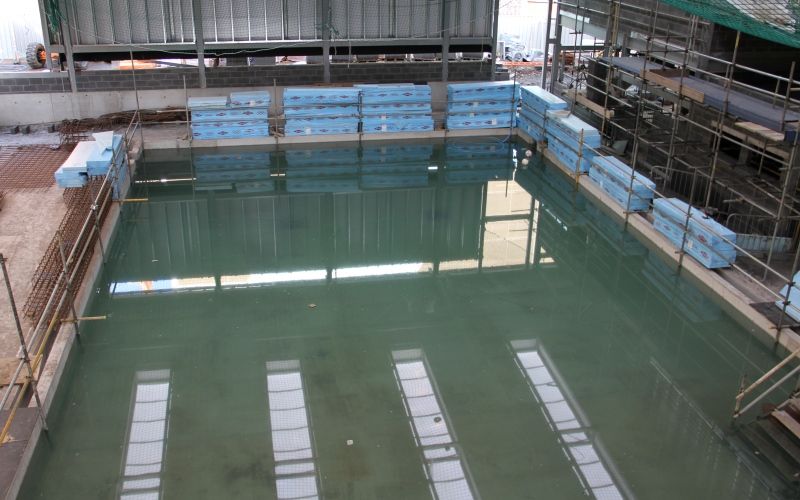 The swimming pools will open next year.
Block bookings for the sports facilities can be made by community groups in the evening by calling To book, please email blc@blackburn.gov.uk.
Listen below to hear councillor Damian Talbot discuss this new addition to the town centre.
https://soundcloud.com/theshuttle/cllr-talbot-discusses-new-blackburn-leisure-centre