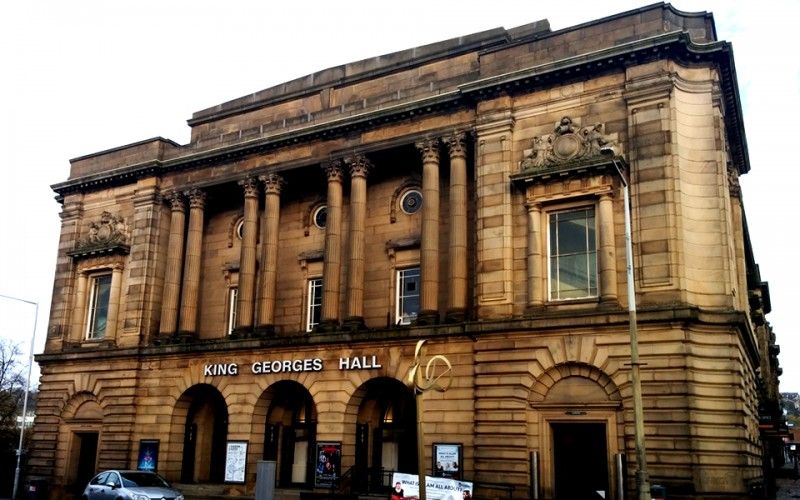 Published Thursday 19 July 2018 at 13:58
Blackburn with Darwen Council has been successful in its bid to open up streets around King George's Hall to boost business and entertainment in the area.
The bid was approved by the Department for Transport's National Productivity Investment Fund for the Victoria Street/Northgate Link transport project.
The £2.9 million project aims to open up Northgate to two-way traffic to improve access to King George's Hall and the new Reel Cinema development, as well as give direct access from Barbara Castle Way onto Tontine Street (one way direction changed) to provide easier access to local businesses and King Georges Hall. Pedestrian facilities between the Town Centre and the Whalley Range area will also be significantly improved.
The project will remove vehicle congestion and conflicts, improve movement and access to significant new development sites, addressing issues which have been raised in previous consultations on Blackburn Town Centre.
The project aims to generate further economic activity and local productivity in the Blackburn inner urban and Town Centre area.
Other changes include:
Victoria Street changed to in-only with additional on-street parking created
A new link road constructed at Richmond Hill for direct egress onto Barbara Castle Way from the Mall
Richmond Terrace opened up at the Victoria Street end
New and significantly improved pedestrian facilities across Barbara Castle Way to aid crossing movements between Whalley Range and the Town Centre
Additional on street car parking created at Sudell Cross and Richmond Terrace
Councillor Phil Riley, the Council's Executive Member for Regeneration, said:
This funding is great news and lets us move on to the next stage of this exciting development. These are part of ambitious plans for Blackburn, which will benefit many people who live and work in the borough.

This is a key milestone for our plans and helps us to boost this area's full potential for growth. It's a sign of an area that is developing and growing."
Drop-in events open to everyone will be held in late July for people to find out more about the scheme:
Blackburn Museum, Museum Street, Blackburn, BB1 7AJ. Thursday 26th July 2018, 3pm – 5pm
Blackburn Central Library, Town Hall Street, BB2 1AG. Monday 30th July 2018, 4pm – 7pm
Council officers will be on hand to answer any questions you may have about the project.
For more details and to view the plans please visit the Council's information portal at:
https://www.blackburn.gov.uk/Pages/Transport-streets-policy-strategy.aspx