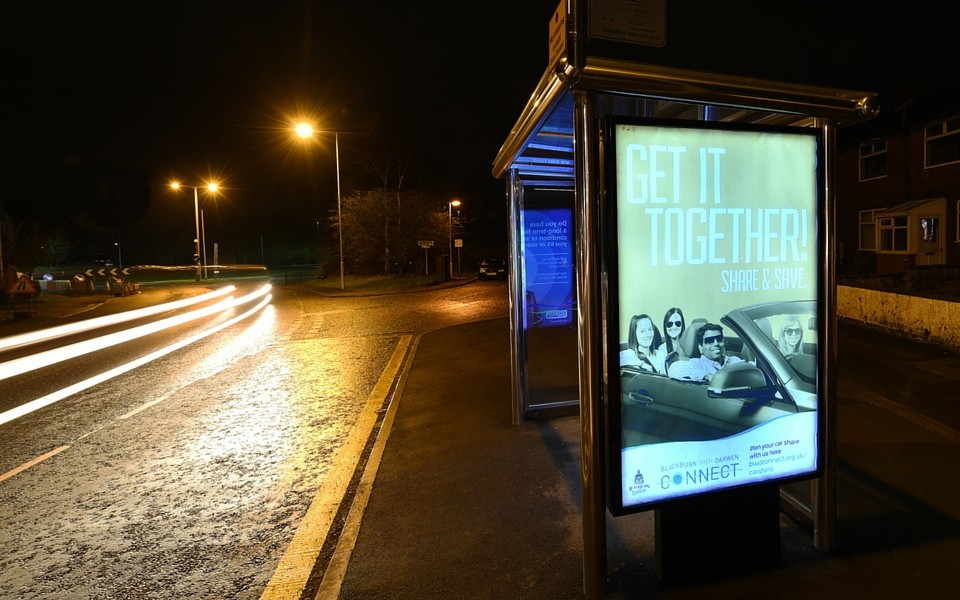 Published Friday 15 January 2016 at 13:38
Bus shelters have always been one of the best places to advertise – and now promoting your service has got even better thanks to campaigns being brought to life at night.
The new Pennine Reach  bus shelters, across the borough, are being back-lit to give adverts eye-level exposure to pedestrians and traffic day and night.
Over 25,000 cars a day pass the sites, and advertising on the shelters costs only £50 a week.
If you are interested please call Richard on 01254 585551 or visit our advertising page now.