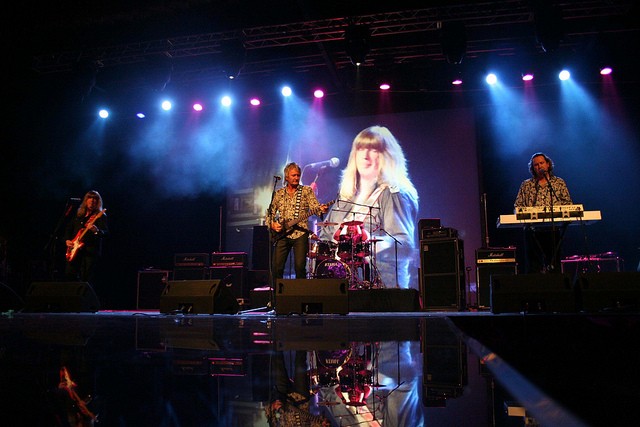 Published Wednesday 14 November 2018 at 12:55
British rock music phenomena, The Sweet, have announced their 50th-anniversary world tour, including a stop at King George's Hall this December.
With over 55 million records sold and 34 number one hits worldwide, they are quintessential glam rockers who brought androgynous looks and crunching guitar pop to the masses.
One of the most influential British rock bands of all time, The Sweet rose to worldwide fame in the 1970's as the premier glam rock act. With hits such as 'Teenage Rampage, 'Love is Like Oxygen' and 'Hellraiser', the band achieved great success.
The Sweet have experienced a resurgence in recent years with the use of two of its biggest hits featured in two blockbuster movies. 'Fox On The Run' was featured on both the soundtrack and trailer of the third-top-grossing movie of 2017, Guardians of the Galaxy 2. This exposure catapulted the song to number one on the iTunes chart for 3 weeks.
The Sweet's hit, 'Ballroom Blitz', was featured in the international trailer for Suicide Squad and has been downloaded 13 million times since 2016.
EVENT DETAILS
VENUE: King George's Hall, Northgate, Blackburn. BB2 1AA
DATE: Saturday 8 December 2018
TIME: 7.30pm
TICKET PRICE: £22.00
BOOKING INFORMATION
Tickets are available
Online: www.kinggeorgeshall.com
By phone: (01254) 582579
In person: King George's Hall Box Office, Northgate, Blackburn.