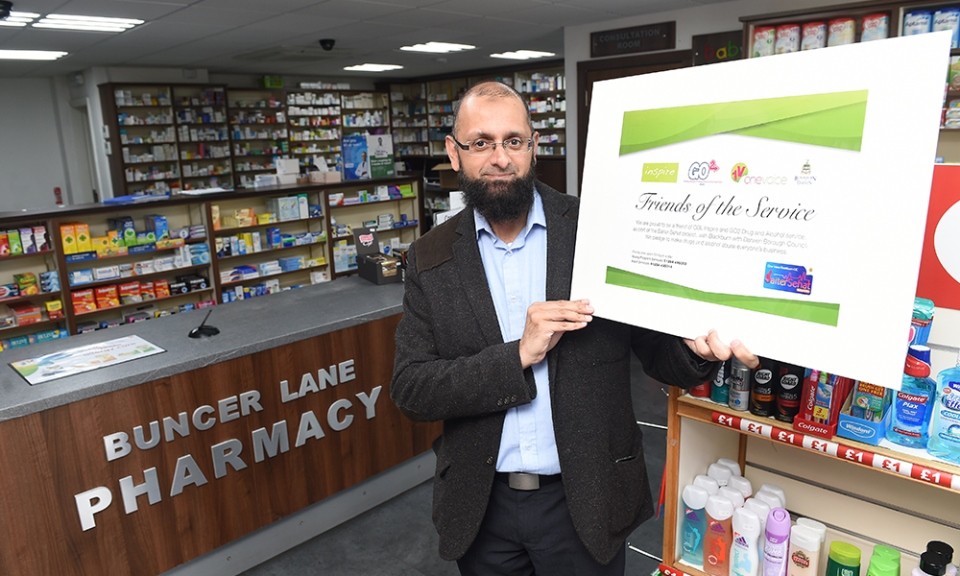 Published August 1, 2017 at 16:10
Inspire and GO2 with community group One Voice teamed up with local organisations to become 'Friends of the Service' for World Hepatitis Day.
Inspire is a free and confidential drug and alcohol service for adults, families, carers and affected others in Blackburn and Darwen. GO2 is a free and confidential drug and alcohol service for young people in Blackburn and Darwen.
One Voice Blackburn is a community group working to reduce health inequalities in some of the hard to reach communities in the area.
Local organisations including Buncer Lane Pharmacy, Elite Gym, Fourcourt Pharmacy, and Witton Pharmacy have agreed to become 'Friends of the Service' where they have agreed to provide a sign posting service for any customers who require the services of Inspire or GO2.
Inspire and GO2 and One Voice have already created six Friends of the Service in a drive to create a greater awareness of drug and alcohol services in Blackburn and Darwen.
World Hepatitis Day is observed on July 28 each year to raise awareness of hepatitis, and encourage prevention, diagnosis, and treatment.  It is envisaged that the 'Friends of the Service' will also raise awareness of Hepatitis, as it is closely linked to drug use.
Jackie McVan, Service Manager at Inspire said:
The ongoing work between Go2 and Inspire continues to raise sensitive but important topics within some of our most diverse communities throughout the district.  Hepatitis testing, vaccination and treatment continues to be a priority for us, and collectively, by working together with local people, businesses, professionals and service users we are able to reach out, engage and educate about this topic.
Maqsud Patel of Buncer Lane and Whalley Range Pharmacy said:
We are service providers for Inspire and GO2. We have clients who use Inspire. Becoming Friends of the Service gives us the opportunity to raise awareness of harm reduction programmes. We feel such initiatives are important in supporting and highlighting the work of Inspire and GO2 within our local community.