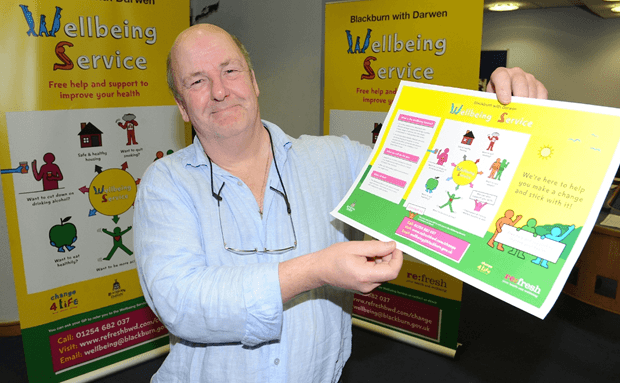 Published Wednesday 25 November 2015 at 12:57
Blackburn with Darwen Council's Wellbeing Service brings together a wide range of services that currently support health and wellbeing and makes them accessible via a single contact point.
The service provides advice, guidance or practical support for things like stopping smoking, drinking less or exercising more. But it's not just about healthy lifestyle services; the Wellbeing Service can offer support for issues such as housing, employment and money because these problems can affect emotional and physical health just as much.
It's never too late to change your life for the better.  You don't have to worry about finding the right service to help.  The Wellbeing Service will speak to you and then put you in touch with the best service to meet your needs.
Residents can contact Wellbeing Service staff direct at: (01254) 682037, www.refreshbwd.com/change or wellbeing@blackburn.gov.uk and GPs can also refer people in to the service.
To access the help available, you just need to be over 16 and live, work or have a GP in Blackburn with Darwen.
Watch the film below for more information: