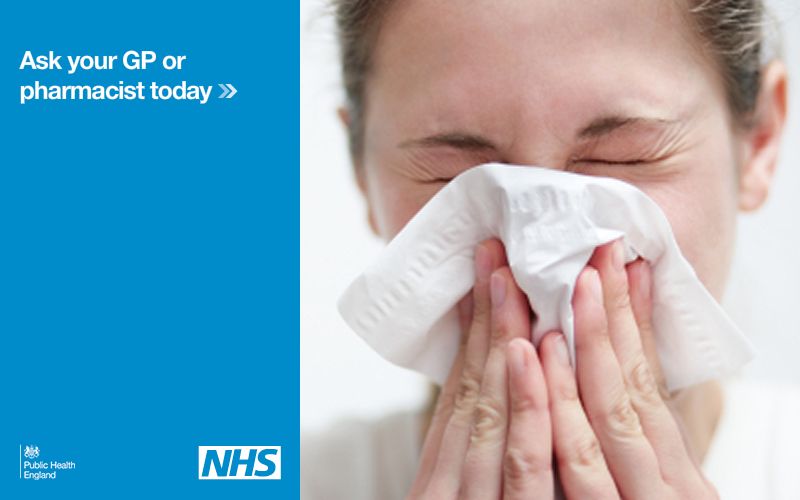 Published Monday 6 October 2014 at 13:36
Blackburn with Darwen health bosses are calling on those at greatest risk from flu to protect themselves and their families with a free flu jab.
As the autumn sets in and winter approaches, it's time for people to make sure they get the vaccine as this year's flu campaign gets underway.
Flu is a highly contagious infection that anyone can catch, and it can be a really serious illness for some.  Those at greater risk include people of all ages with a health condition such as severe asthma, chest or heart complaints and diabetes, pregnant women and children aged 2 to 4.
Since 2013, 2 and 3 year olds have been offered a nasal spray vaccine to protect them against flu and this year the spray is also being offered to 4 year olds. Young children's close contact with each other means they are more likely to transmit the virus to other more vulnerable groups.
The flu vaccine changes every year to fight the latest strains of flu, so even if you had a jab last winter you need another one this year.  The jab doesn't contain the 'live' virus so it cannot give you the flu.
The best time to be vaccinated is at the start of the flu season from October to early November, so it's good to get in early in time for the winter.
Contact your GP or pharmacist to arrange a convenient appointment and get your jab. It's quick, safe and free for those most at risk from the virus.
Councillor Mohammed Khan, Executive Member for Health and Adult Social Care, said:
"If you have a long-term health condition, even one that is well managed, or you are pregnant, you are at greater risk of severe complications if you catch flu. Don't put off getting the free flu vaccination; if you're eligible get it now. It's free because you need it."
Linda Newsham, Blackburn with Darwen Head of Health Protection, added:
"Flu is not like a cold – it can be a really serious illness for some. Pregnant women are particularly vulnerable and are being actively encouraged to have the vaccine. If you are a parent of a 2-4 year old, the nasal spray vaccination is a quick, painless and effective way for children that age to be protected from flu without the need for injections."
Dr Pervez Muzaffar, a Darwen GP and Blackburn with Darwen Clinical Commissioning Group Lead for Health and Wellbeing, added:
"Flu is a nasty disease which can have serious consequences for people in at risk groups.  It is vital that those who are eligible have the flu vaccine as it protects against different strains of flu which evolve each year."
View the national campaign video below: