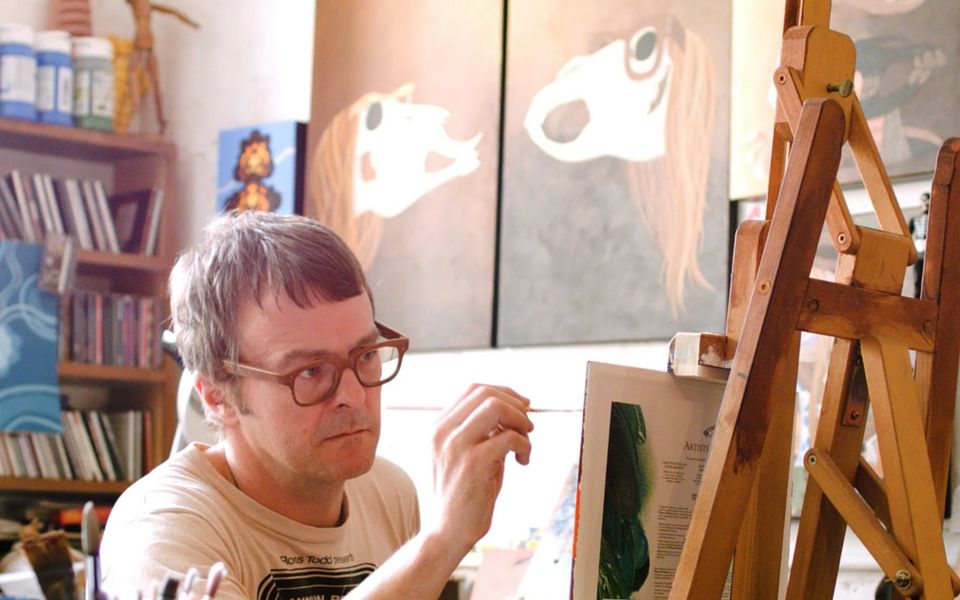 Published Friday 18 September 2015 at 9:45
Director of graphic art documentary, Anthony Peters, will be introducing his film, Made You Look at the next meeting of Blackburn creative businesses.
The film is a documentary about the UK DIY graphic arts scene that includes interviews with top British creatives, publishers and agencies.
It looks at why many creatives are moving away from the computer and getting back to using their hands to create art.
It will be shown at a meeting of the Creative Hive, a business networking group to support fledging and established creative businesses and start-ups on Thursday. October 22.
The Creative Hive set up by Blackburn is Open backed by Blackburn with Darwen Council aims to boost the creative industries and offer employment opportunities for graduates in the arts and creative sector.
Made You Look will be shown at University Centre at Blackburn College and will be the first of a series of events for Creative Hive continuing into next year, which will give people the opportunity to network, socialise and get advice.
It is being sponsored by Blackburn creative agency Source Creative and Creative Lancashire.
Anthony Peters who made the film with the Look & Yes design collective, said: "The film isn't just about the creative brilliance of people who have informed the way our world looks.
"It's also a story that sympathises with the way many people feel in the modern age: overwhelmed and bombarded with information twenty four hours a day."
The film showing will be preceded by a demonstration from Blackburn design and letterpress studio, Print for the Love of Wood and a Creative Lancashire Pow Wow networking session at Liz n Lils café on Northgate.
A follow up event on will take place on Thursday, November 19 aimed at start-ups and people looking to enter the creative industries.
It will feature a panel of representatives from successful businesses who will share their stories and talk about what they've learned.
Other events will include business surgeries, sessions on how to market your business and how to price your products.
Organiser Ruth Raban said: " A lot of creative businesses can feel isolated and aren't sure if they're doing it right.
"The new Creative Hive events have been designed with them in mind. We want to offer them a chance to network and connect with people who can give them the advice and support they need to grow their creative ideas."
Executive member for Regeneration at Blackburn with Darwen, Councillor Phil Riley, said: "The Creative Hive is a part of our plans to help strengthen and grown Blackburn's creative talent.
"Through this and the Blackburn is Open scheme that helps launch new businesses we want to attract and keep the best talent in the borough and work to ensure that young people don't have to go elsewhere to follow their career aspirations."
The event starts at 4pm for a the printing demonstration, for more information visit www.blackburnisopen.co.uk