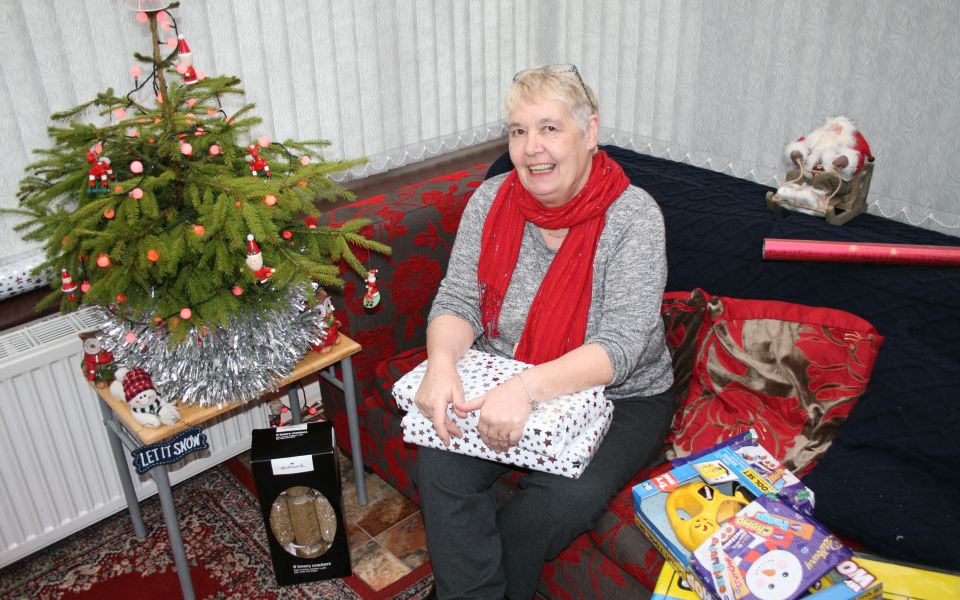 Published Monday 1 December 2014 at 10:24
Christmas is always frantic but filled with fun and laughter in Blackburn foster carer Sylvia Coulthard's house.
Because Sylvia, who has four grown up children of her own, always has at least a couple of extra happy faces around the Christmas table – and she wouldn't have it any other way.
"Being able to give children a fun and exciting Christmas is a real joy, and is another reminder that all the hard work you put in as a foster carer is worth it," explains Sylvia, who with her husband David has been a foster carer for Blackburn with Darwen Council for 35 years.
Sylvia particularly enjoys fostering teens, saying "watching them mature into young adults, and watching them develop and grow is really rewarding.
This Christmas, Sylvia, who to date has looked after around 150 children, is fostering two boys aged 12 and 13. Sylvia enjoys offering children love and stability and being part of a team the most.
She adds: "We foster carers are a diverse bunch, there are as many reasons for fostering as there are people and for me it was my experiences as a nurse – I felt I could make a difference".
Sylvia praises the help available to foster carers, with social workers and schools all providing support to get the best outcomes for the child. "There is good support and you become part of a team looking after the child," says Sylvia.
"There is so much enjoyment and you get a real buzz when you see things working out. Watching the children grow mature and develop, you know that you have made a big difference to their lives."
Cllr Frank Connor, Executive Member for Children's Services said:
Becoming a Foster carer allows you to make a huge difference to children's lives, providing them with the opportunity to thrive in a stable and loving home.

There is extensive training and ongoing support provided to foster carers, with a network which ensures there is ways to ask any questions or concerns you may have.

It really does have the potential to change your life too; it is a paid and professional role which is also an extremely rewarding experience, providing the opportunity to have a positive impact on young people's lives.
To find out more about fostering with Blackburn with Darwen Council, visit www.letsfoster.co.uk or call 0800 328 6919 for an informal chat.
You can also follow the fostering team's Facebook page – Fostering with Blackburn with Darwen.