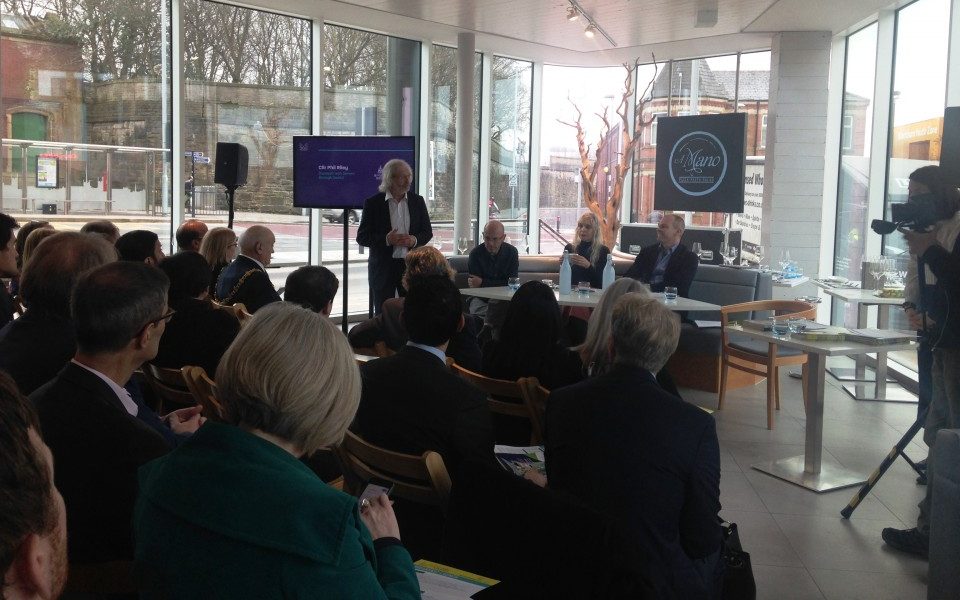 Published Thursday 22 February 2018 at 16:47
This year's Festival of Making, which will take place on the weekend of May 12-13, was launched today at Blackburn's Cathedral Quarter.
The festival that celebrates making and manufacturing, attracted around 30,000 to the town centre last year and cemented the town's status as the home of making, with around 25% of the workforce involved in making and manufacturing.
This morning's launch saw organisers Deco Publique and creative director Wayne Hemingway, reveal a sneak preview of the programme in front of an invited audience that included representatives from local businesses, Arts Council England, Blackburn College, Marketing Lancashire and Blackburn with Darwen Council.
The event backed by Arts Council England, Blackburn with Darwen Council and the Heritage Lottery Fund will feature a whole host of exciting workshops, activities and performances as well as a selection of original commissions in partnership with Super Slow Way, that will see artists working with local manufacturers to create original pieces.
The launch also featured a panel discussion chaired by Laurie Peake of Super Slow Way that featured Wayne Hemingway, managing director of the Manchester International, Christine Cort, and Andrew Graham of Graham & Brown talking about the impact of the festival on the town and looked forward to this year's event which is set to be even bigger and better.