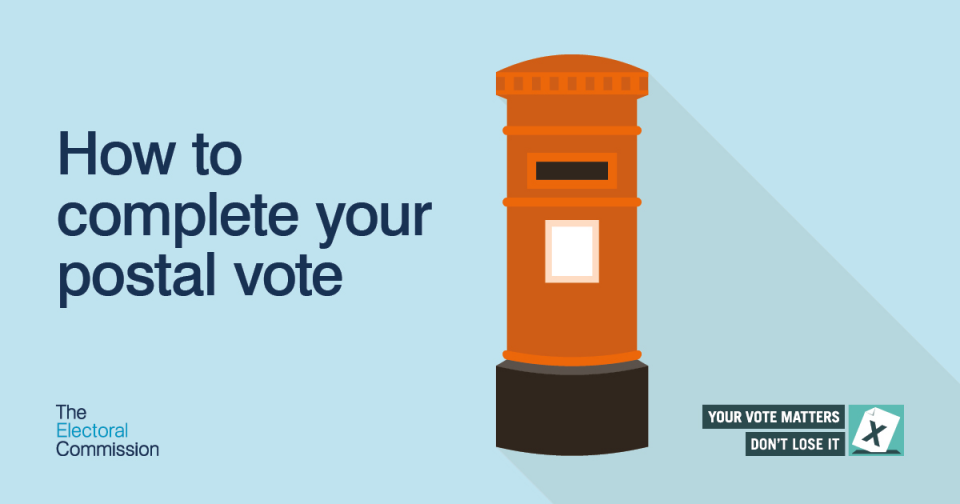 Published Friday 30 April 2021 at 11:58
There are just days left to get your postal vote in the mail and have your say in this year's local elections.
Pop your vote in the postbox this weekend to make sure it gets counted in the local elections taking place this Thursday, May 6th.
The local elections, Lancashire Police and Crime Commissioner elections and Parish elections are being held next week, and all the candidates for your area can be found in your postal vote pack.
Don't forget to:
read all the instructions carefully
mark your vote on your ballot paper in secret
take care filling in the postal voting statement
put all the documents in the correct envelopes
seal the envelope yourself
post your ballot back as quickly as possible to make sure it's counted
Find out more at www.electoralcommission.org.uk/voter
For more information about the local elections, the Lancashire PCC elections and the Parish elections, go to: Elections and voting | Blackburn with Darwen Borough Council
You can also check out this handy guide to make sure you've filled in your vote correctly:
May 2021 elections: Resources for voter information | Electoral Commission