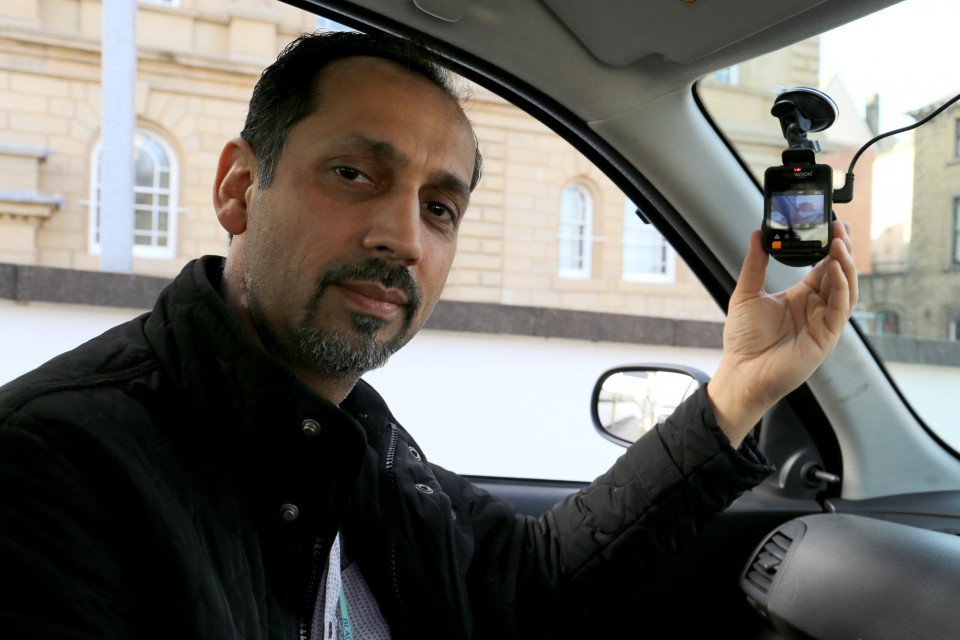 Published Wednesday 22 March 2017 at 15:43
Blackburn with Darwen Borough Council is looking for residents of the borough to volunteer to help target anti-social drivers.
Volunteers who drive a car regularly in Blackburn and Darwen and who live in the borough are welcome to support us by volunteering. Full training and support will be available.
The pilot project has been launched in response to Increasing concerns from residents and businesses who have witnessed poor or anti-social driving.
For those offering to take part in the initiative, Blackburn with Darwen Council will install a Dash-Cam in the front of your vehicle in an unobtrusive area. The device which is less than a third of the size of an average rear view mirror will then record in real time everything you can see looking forward from the driver's seat.
If an incident is witnessed, the Council can recover the footage, together with a statement from the volunteer, which will then be reviewed by a council officer.  They will take a decision on any action that is appropriate to take. The equipment is loaned to any volunteer for a period of up to 3 months and is then returned for use in another area with another volunteer.
A number of these devices are available for loan.
Chief Inspector Damian Kitchen from Lancashire Constabulary said:
Good policing has always been reliant upon the support of the public and our partners, so any scheme that could help make Lancashire's roads safer is interesting to us. The Lancashire Road Safety Partnership is committed to working closely with the Council in evaluating the potential for further police involvement and support as the pilot progresses.

The council scheme takes advantage of an increasingly available type of technology and could allow the public to participate directly in improving road safety. As a pilot it will also help us evaluate how we as the Police need to develop our systems and processes for the wider use of vehicle based camera footage. Whilst this scheme is very much focused on the use of civil powers available to the Council in relation to anti-social driving, I am keen to develop ways of using the footage to support police prosecutions and diversionary activity in future. I fully support the firm approach from the Council, who will be able to seize vehicles which are persistently used in an anti-social manner. Video footage is often the best evidence available to help secure a conviction at court.

I am impressed by the focus that the Council is placing on road safety in Blackburn with Darwen and we too will play our part with enforcement campaigns, education and community engagement. We are evaluating red traffic light technology in the area as well, with the support of the Council and Road Safety Partnership.
Executive Member of Prevention & Localities Cllr Arshid Mahmood, said:
Blackburn with Darwen Borough Council and its partners recognise that the vast majority of residents and visitors want to use the road network to get from A to B safely.

Unfortunately there are a minority that are putting road users and pedestrians at unnecessary risk. Technology is moving on and becoming ever more affordable, giving us the opportunity to help residents capture footage of anti-social driving, and for the council to either educate or enforce against those who are.
The pilot is part of a renewed focus on road safety which is set to begin in April combining an array of prevention, intervention and enforcement initiatives.
If you would like to have a Dash-Cam installed, please contact the Council's Community Safety Team at: communitysafety@blackburn.gov.uk or ring: (01254) 585512.