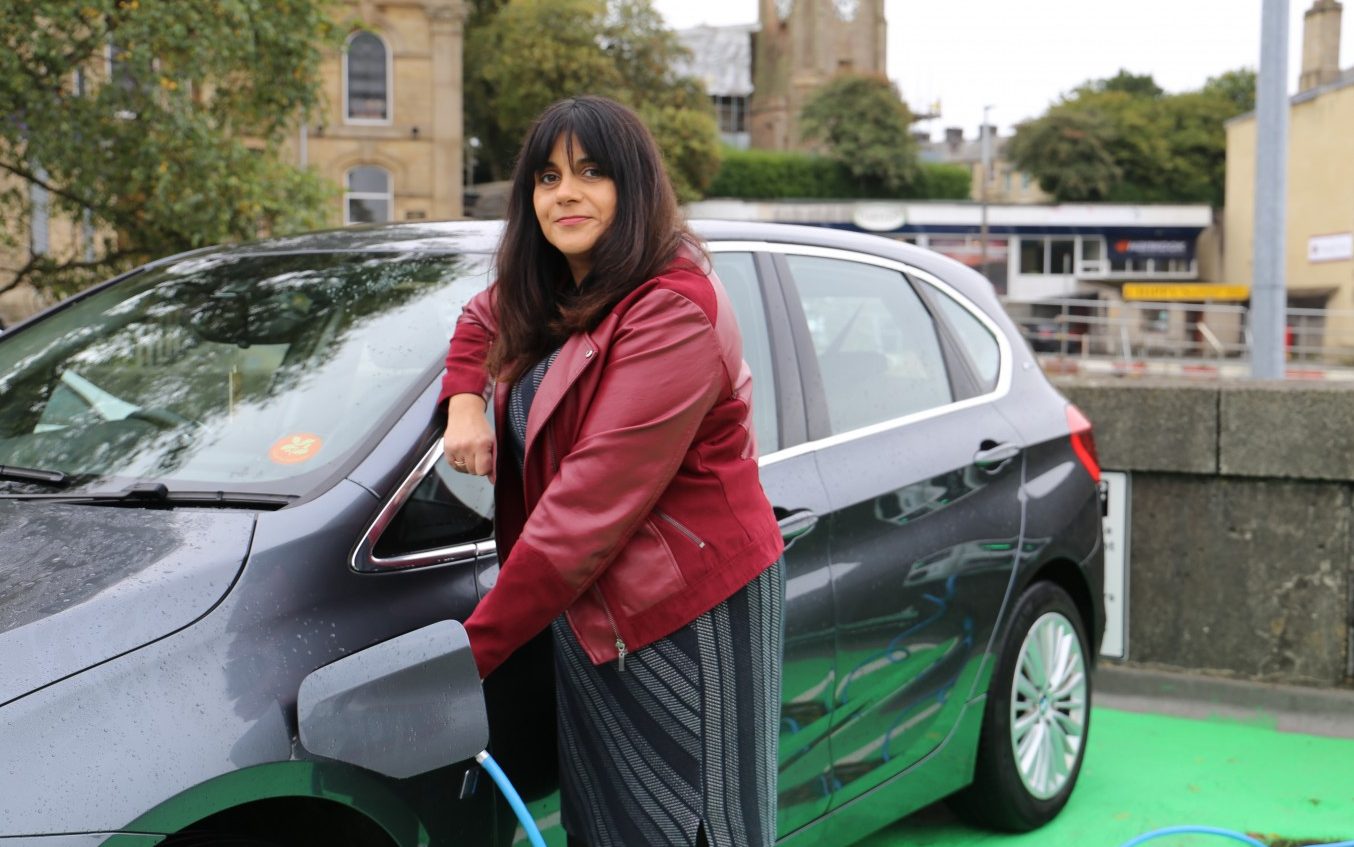 Published Tuesday 2 October 2018 at 11:33
The first electric car chargers have been installed in Darwen.
Darwen Rooftop Car Park is now the home to chargers for electric and hybrid cars. There are two chargers on the rooftop car park and are free for users.
Instructions have also been placed by the chargers to help drivers charge up their cars easily.
Electric vehicle chargers have been introduced in car parks across Blackburn with Darwen as more people are switching to the eco-friendly mode of transport.
As well as Darwen Rooftop Car Park, the 22kW AC chargers can also be found in Feilden Street Multi Storey car park.
Further sites within the Borough are earmarked for introduction in phase two and include Brown Street Car Park, Blackburn – four sockets, Varley Street Car Park, Weir Street Car Park, Blackburn – two sockets, and Blackburn Cinema Car Park (former Waves Site).
Blackburn with Darwen Borough Council is currently working with Swarco UK Limited, one of the UK's largest suppliers of EV charging infrastructure under the "eVolt" brand, to install charging equipment right across the Borough. This is to support the growing population of plug-in cars in the area. There are currently over 100 in the borough and over 1,000 in surrounding areas.
To get a charging card please go to the Swarcoeconnect card at https://www.swarcoeconnect.org/
Jennifer Cameron, from Darwen, has an electric car and said she was thrilled that the chargers had been installed at the market car park.
She added:
This will definitely make it easier for me to come in to Darwen town centre, knowing I can charge up while I shop or meet up with people. It's such a good idea to have these chargers on the rooftop car park and I think it will encourage other electric car users to head into the town centre more."
Councillor Phil Riley, Executive Member for Regeneration, added:
These chargers are rolling out now across the borough and it's great to see people starting to use them. We are giving electric and hybrid car users more choice and this will also boost visits to Darwen as people now have more choice and opportunity to visit the town if they can also charge their car up here."