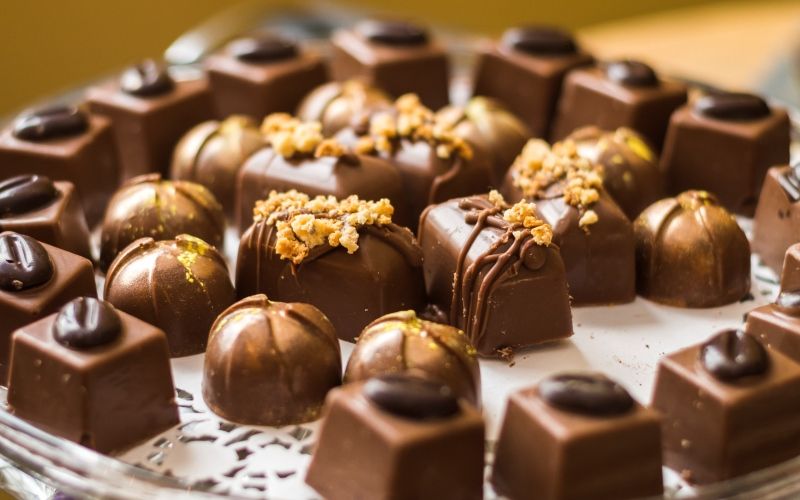 Published Thursday 13 November 2014 at 10:36
Port and stilton, Bakewell tart and toast and marmalade are just a few of the delicious flavours that will soon be on offer at a new boutique chocolate shop.
Being launched by innovative chocolatier Daniel Coletta, the shop named after his business "Chocolat By Daniel Coletta" will open on James Street, Blackburn on November 15th.
Offering everything from a chocolate academy to a bespoke wedding favour service the shop will become a new go to destination for chocaholics.
Visitors will be able to watch chocolate making demonstrations as well as signing up to a chocolate lovers subscription service which will offer them first taste of new flavours.
Classically trained pastry chef Daniel from the Infirmary area decided to start his new business after tiring of the long hours in the restaurant industry.
Taking a year out to try something else he had a flash of inspiration and came up with the idea to make a tea set entirely out of chocolate.
While the tea set never ended up taking shape a range of chocolates based around an afternoon tea did.
The 24-year-old currently has developed over 40 flavours which include anything from a tarragon caramel to Crème Brulee.
Inspired by boundary pushing chefs such as Heston Blumthenthal and Francisco Migoya,  Daniel says he loves to come up with new techniques and he is particularly proud of his Amaretto truffle that uses compressed nitrous oxide  to create a texture like an Aero bar only a little more grown up .
Opening a shop he says will take his business launched online a year ago to the next level.
And he says the start-up advice he received from the Blackburn is Open scheme have been invaluable along with taking part in the monthly Blackburn is Open markets at Liz n Lils that convinced him to take the plunge.
Blackburn is Open funded by Arts Council England and set up by Blackburn with Darwen Council to offer advice and support to artists and entrepreneurs aiming to start creative businesses.
In addition, Daniel received £5,000 from the Council's Assistance to Industry Scheme towards renovating and improving the building and shop front as well as marketing and equipment.
Assistance to Industry grants are delivered on behalf of the Council by Regenerate Pennine Lancashire.
They are awarded to companies to help them expand and are related in part to the number of jobs being created.
The Council has also supported Daniel through the planning process and he is also eligible for the Council's local Rates Incentive Scheme to help new businesses take empty properties in the town centre.
Daniel added: "It's exciting and terrifying at the same time but I know that I've got something unique to offer and to do it in my hometown is the icing on the cake."
Executive member for Regeneration at Blackburn with Darwen Council,  Councillor Maureen Bateson said she is delighted to see Chocolat add to the diverse new businesses setting up in the town.
"The Council has put in place its 12 point plan including the Blackburn is Open scheme to help kick start regeneration in the town centre and promote businesses for exactly this purpose, to support new creative talents who are thinking of basing themselves in Blackburn.

"Through trying out his ideas at Blackburn is Open events Daniel was able to see that there is a real market for his wonderful chocolates. And the support he was given to set up his business helped him realise his dreams.

"His business will add to the increasing number of talented people we are attracting to the town centre which is giving the area a new feeling of vibrancy and renewal."