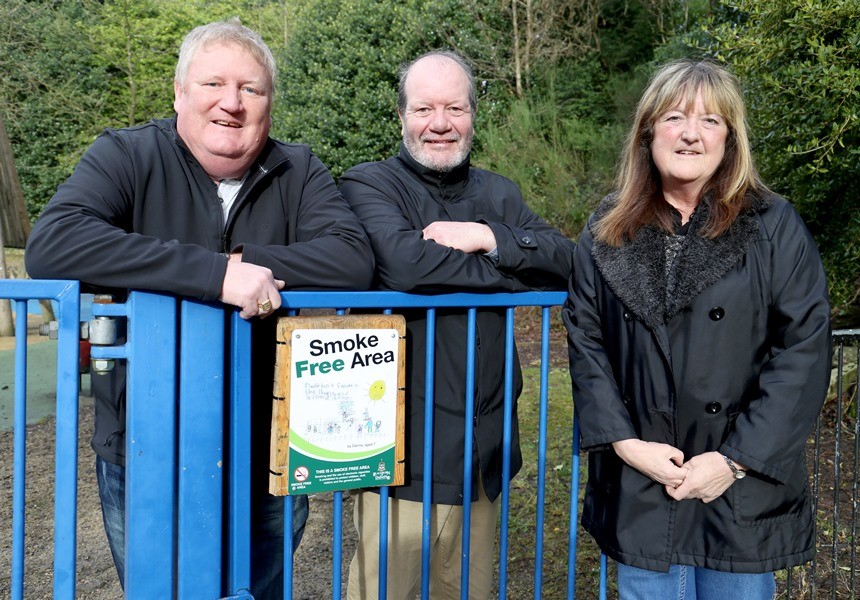 Published March 7, 2017 at 15:24
Blackburn with Darwen Council is backing No Smoking Day, taking place this Wednesday, March 8.
If you're a smoker who wants to stub it out for good, why not seize No Smoking Day as your big chance to stop?
The campaign aims to inspire hundreds of thousands of smokers to win the fight against cigarettes.
It provides information, support and encouragement to put smokers in the best possible position to make a successful quit attempt on the day.
To find out more, visit www.nosmokingday.org.uk
If you'd like help to quit smoking, Blackburn with Darwen's Stop Smoking Service offers a range of personalised support including one-to-one consultations, follow-up appointments, clinic times, quit kits and information and signposting support.
Contact (01254) 682037 or email: quitsmoking@blackburn.gov.uk. Click here for a list of local stop smoking clinics.
The arrival of No Smoking Day follows news that new smokefree signage is now up in various locations across Blackburn with Darwen to warn visitors and residents that children need protecting from smoking.
Blackburn with Darwen Council has installed the signs on play areas in public parks, schools and children's centres across the borough.
The project follows work by the Council's Public Health team with local primary schools around smokefree outdoor spaces and a competition for children in years 4-6 to design a no-smoking poster to go on the signs themselves.
Councillor Brian Taylor, assistant executive member for health and adult social care, said:
Children are among the most vulnerable members of the society and we must do our best to protect their health.

The adverse effects of smoking are very well known and we want to remind the public that exposing young children to cigarette smoke is extremely irresponsible.