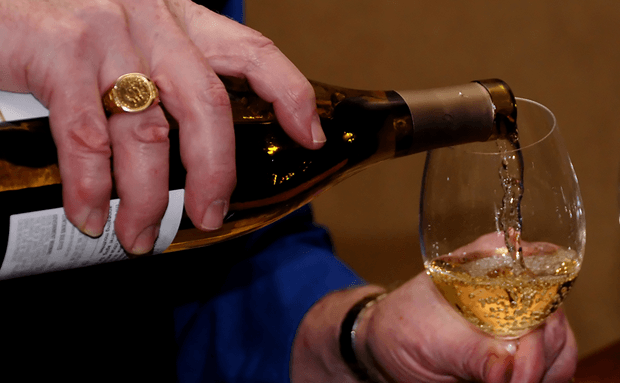 Published Friday 5 February 2016 at 14:23
Blackburn with Darwen Council's health bosses have welcomed new national alcohol guidelines, whilst also calling for more involvement in licensing decisions.
The new national guidelines on alcohol consumption, recently announced by the UK's Chief Medical Officers (CMO), follow a review into the evidence on the links between alcohol and health harms.
Under the Chief Medical Officer's updated guidelines men and women will be advised that:
It is safest not to regularly drink more than 14 units per week, to keep health risks from drinking alcohol to a low level.
If consumption is as much as 14 units per week, it is best to spread this evenly over three days or more. If partaking in one or two heavy drinking sessions, the risks of death from long term illnesses and from accidents and injuries are increased.
The risk of developing a range of illnesses (including cancers of the mouth, throat and breast) increases with any amount drunk on a regular basis.
A good way to cut down on the amount being consumed is to have several drink-free days each week.
The CMO's guidelines on pregnancy and drinking are also changing with pregnant women now being advised not to drink any alcohol at all. If pregnant or planning a pregnancy, the safest approach is not to drink alcohol at all to keep risks to the baby to a minimum.
Locally, health bosses are also backing the Local Government Association's call for a change to licensing legislation to allow local public health considerations to be taken into account.
Currently local health bodies can take part in licensing decisions, but any evidence submitted must be related to one of the existing non-health related licensing objectives.
A recent LGA survey – which the Council took part in – revealed demand within local councils for a public health objective to be added to be very high.
Dominic Harrison, Director of Public Health, said:
The new alcohol recommendations are very clear, based on the latest scientific evidence and leave people in no doubt as to the harms that can be caused by the regular consumption of alcohol. Only by being aware can people make informed choices about whether to drink alcohol and how much they choose to drink. However, we strongly believe that one of the 'key drivers' of any alcohol-related harm in communities is cost and availability – the cheaper and more available alcohol is the more harm it will do.
Councillor Mustafa Desai, executive Member for Health and Adult Social Care, added:
Locally the Council and its partners have been busy implementing our local alcohol strategy to try and tackle the harms caused by alcohol misuse. Recent Public Health England figures showed the steps taken have delivered improvements, such as fewer deaths linked to alcohol and a fall in alcohol-related hospital admissions. However, we are still losing lives unnecessarily and the Government need to do more. We work closely with our key partner agencies and will continue to always support ways to control the widespread availability of cheap alcohol both nationally and in our own borough. We also continue to develop and promote our local support and treatment services as well as supporting national campaigns such as Dry January.
On the changes to licensing legislation, Dominic added:
As local health experts we have a vital role to play in advising on the potential impacts of an application to open new licensed premises. We would like to see our communities helped by the updating of the licensing rules with the addition of a new health objective. This would help improve the health of local areas and also ease the pressure on the nation's stretched health services.
For more information on the new alcohol guidelines visit https://www.drinkaware.co.uk/check-the-facts/what-is-alcohol/new-government-alcohol-unit-guidelines