Published Wednesday 16 June 2021 at 15:00
It's week four of Five Ways to Wellbeing – a proven, simple set of actions that anyone can take to positively impact their day-to-day wellbeing.
Why connect? Strong relationships with others are an essential part of building resilience and boosting wellbeing.
Connecting with others is one of five small improvements that can help you feel good about yourself and the world around you.
Connect with the people around you – family, friends, colleagues and neighbours
Connect at home, work, school or in your local community
Feeling close to, and valued by, other people is a fundamental human desire that helps us function well in the world
Only got 5 minutes? Message a friend. It doesn't matter what it says, people appreciate it when you think of them.
Use the 5 Ways to Wellbeing to discover a range of services and activities in the borough that can make you feel good and function well.
For more information visit: www.blackburn.gov.uk/5wwb
Connecting with nature in your community
It's also Men's Health Week and BwD Health Trainer Ryan took part in a Men's Wellbeing Walk.
It was nice to see the guys chatting with each other, making friends and having a laugh
Ryan said: "We had a three men out of four that booked come along for the walk. We took a nice walk up to the duck pound where the ducklings are right now, then around the park, chatting amongst ourselves about various things, health related and just getting to know each other a bit more.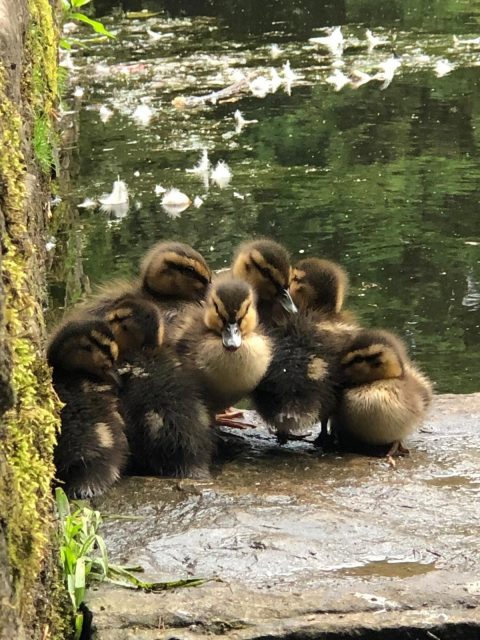 "It was nice to see the guys chatting with each other, making friends and having a laugh together even when we got caught in a downpour in-between the sunshine! We're keen to organise a monthly walking event and hope to keep growing the numbers."
Find out more about organised walks with BwD re:fresh team Walking | re:fresh (refreshbwd.com)