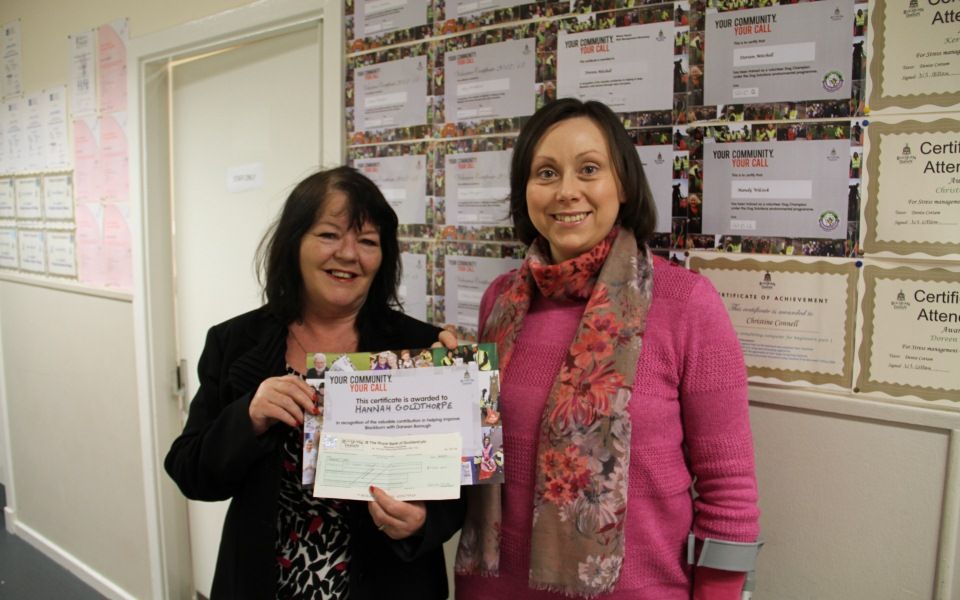 Published Friday 6 March 2015 at 17:03
A Local volunteer that took it upon herself to bring community news and advice to her local area has received a Your Call grant for her "amazing" efforts.
Hannah Goldthorpe who lives in Ewood ward and volunteers at Ivy Street Community centre began a new community newsletter to ensure all residents had access to key information that could affect them.
Including key contacts and useful phone numbers, the newsletter informs residents of issues that may affect them including; useful services, key council decisions and Ewood community news.
Run by Hannah and five other volunteers, it is hoped that this Your Call funding will help provide quarterly editions for the next 12 months.
Hannah said:
It was important to me to ensure our community is well informed. After attending a ward solutions meeting I soon realised that although they were very popular locally not all residents could attend as such I identified a need for a newsletter. Grants like this are imperative if we are going to continue what has been a successful scheme and I thank the council for the support they have given me.
Councillor Kate Hollern Leader of Blackburn with Darwen Borough Council said:
Hannah does an amazing job to ensure residents are kept informed. I am really glad as a council we can support volunteers like Hannah who are making positive differences within their communities and helping the borough weather tough times.