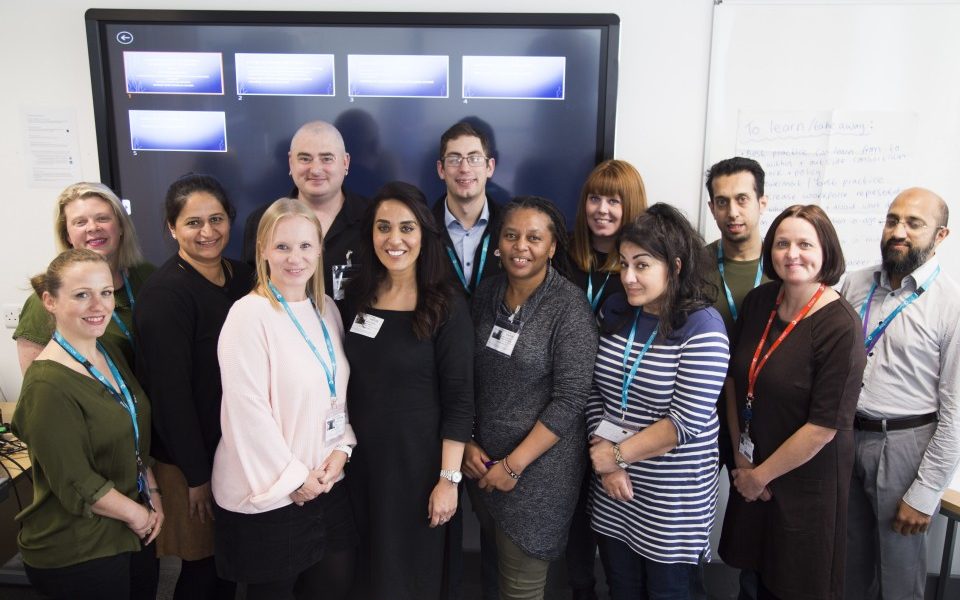 Published Wednesday 9 October 2019 at 12:33
Blackburn College has delivered a new programme designed to give Lancashire's employers access to skills, training and resources that will enable them to develop harmonious and diverse workforces.
The project, delivered by Blackburn College's Human Resources & Organisational Development team, is part of the borough's Our Community, Our Future social integration work.
The Blackburn College training programme has helped provide delegates with tactics they can employ in their own businesses to support the creation of a diverse workforce.
By engaging and working with employers within the Borough, the intention is to support activities that increase levels of diversity within the Borough's workforce, to help connect people from different backgrounds who otherwise may not regularly come into contact with each other.
Delegates taking part in the programme have come from a varied set of businesses across Lancashire including: PM+M accountants, East Lancashire Hospital Trust,  Blackburn with Darwen Carers, Herbert Parkinson, Forbes Solicitors and Together Housing.
Delegate Zed Ali of Lancashire Equalities, a registered charity, said:
I've enjoyed the guest speakers and presentations as well as the opportunity to network.

I have had the opportunity to be mentored and coached by Blackburn College's Director of Human Resources & Organisational Development Sharon Germaine-Cox, and been provided with strategies to engage with a diverse range of people.

This has enhanced my knowledge and given me new ideas about workforce integration. I am hoping to promote and be an ambassador for the programme in order to champion this agenda.
Blackburn College has devised the Workforce Integration Ambassador programme on behalf of Blackburn with Darwen Borough Council as part of the borough's social integration programme.
Councillor Mohammed Khan, Leader of Blackburn with Darwen Borough Council, said:
Providing opportunities for people to come together naturally is a key part of our social integration strategy. The Workforce Integration Ambassador project is a vital part of our plans to bring people from different backgrounds together in workplaces across the borough, and I'm pleased that representatives from a variety of employers have completed the course already.
Employers who'd like to find out more about the Workforce Integration Programme can contact Claire Shore at Blackburn College – email Claire.Shore@blackburn.ac.uk or call 01254 292500.
Our Community, Our Future is a three year programme which brings together a wide range of local partners working together to strengthen relationships between people from different backgrounds, to help the borough become a place where diversity is valued, and where people's faith and cultures are understood and respected.
Blackburn with Darwen is one of five national Integration Areas invited by the Ministry for Housing, Communities and Local Government (MHCLG) to work closely with them on innovative plans to address social integration.
The Borough was selected because of its strong track record for building bridges between diverse communities and its willingness to try new approaches.
There's more information about the Our Community, Our Future programme on the Blackburn with Darwen Borough Council website.