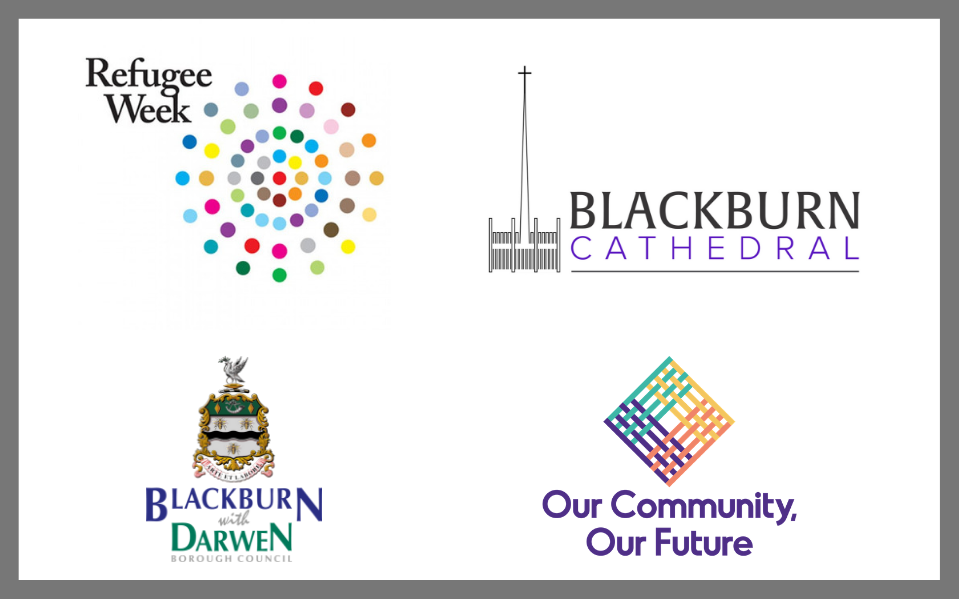 Published Thursday 13 June 2019 at 8:43
Visitors to a unique interactive exhibition in Blackburn Cathedral will get an emotive insight into the experiences of refugees and asylum seekers fleeing their homes.
The Escape to Safety exhibition will be hosted by the cathedral during Refugee Week next week.
Visitors to the exhibition will learn about the journeys of three refugees and asylum seekers. While listening to their real-life stories through headphones, visitors to Escape to Safety walk through the enclosed exhibition which aims to mimic the cramped conditions in which some refugees have to travel.
School and community groups have been invited to visit this innovative exhibition to learn about the journeys of three refugees and asylum seekers fleeing their homes in Sudan, Afghanistan and Iran.
Escape to Safety is also open to the public and visitors to the cathedral at limited times, and entry is completely free.
Tuesday 18 June – 10.15am to 12.15pm, and 4.15pm to 5pm
Wednesday 19 June – 9.15am to 10.30am, and 2.30pm to 5.15pm
Thursday 20 June – 12 noon to 1pm, and 2.30pm to 5.15pm
It takes around 15 minutes to move through the exhibition while wearing headphones.
The touring exhibition has been funded in Blackburn with Darwen by the social integration programme, Our Community, Our Future.
Councillor Mustafa Desai, Executive Member for Adult Services & Prevention, said:
This exhibition provides the people of the borough with an opportunity to put themselves in the shoes of refugees and asylum seekers, to get a better understanding of what it must be like to have to leave your home at short notice and in dangerous conditions. It also highlights the difficulties faced by this group of people when arriving in a strange new country.

Gaining a better understanding of other people's experiences can help us to be more compassionate and understanding. Escape to Safety is an important part of the borough's Refugee Week activities, and I would urge anyone to go along.
The Revd Dr Rowena Pailing, Blackburn Cathedral's Canon Missioner, said:
At the Cathedral we are committed to welcoming all people and providing a safe space where those from different backgrounds can come together. We are therefore delighted to be hosting Escape to Safety. It is a moving and powerful way of helping more people understand something of the experience of refugees and asylum seekers through their own stories.
For more information about the Escape to safety exhibition in Blackburn Cathedral on 18-20 June, contact the Our Community, Our Future team on 01254 304597 or integration@blackburn.gov.uk.
During Refugee Week, which runs from 17 to 23 June, Blackburn with Darwen will host a number of events to celebrate the borough's refugee community.
Events include a Darwen Youth Theatre performance on Monday 17 June at Darwen Library Theatre. Performers aged between five and 18 years have devised their own stories drawing inspiration from the refugee crisis.
A welcome breakfast at Liz & Lil's, Blackburn on Friday 21 June will bring together the local refugee community with organisations that support them, plus a range of speakers and international food.
And the Faith In Youth group of Blackburn with Darwen Interfaith Forum has organised a Refugee Week celebration in Blackburn Youth Zone on Sunday 23 June.
Kerry Tuhill, North West Co-ordinator for Refugee Week, said:
Blackburn with Darwen has a strong local network who volunteer to meet, plan and deliver Refugee Week events for all ages. Next week is a chance for people to get together, learn, try some fantastic food, share skills and ideas.  Events will be on all over the UK and internationally.  We'd like as many people as possible to be part of it, whether you've been before or are new to it: you're welcome.
For more information about Refugee Week activities in Blackburn with Darwen, contact Kerry Tuhill on 01254 296075 or ktuhill@actionfactory.org.