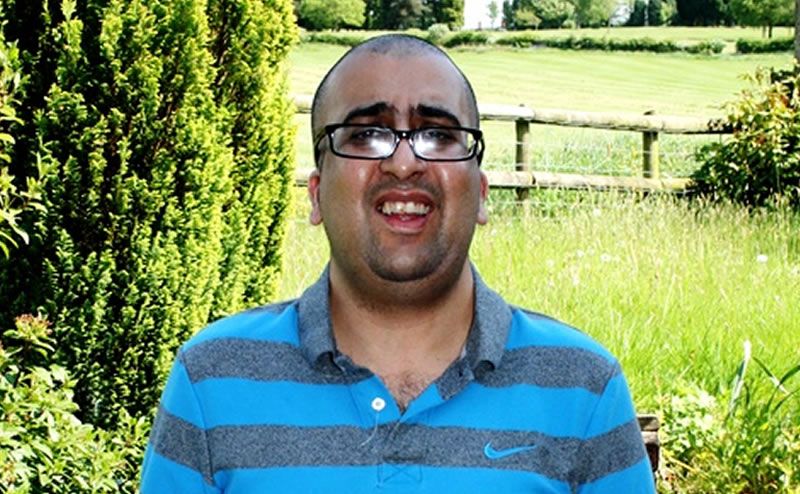 Published Wednesday 4 June 2014 at 11:23
Hi-tech devices are giving local people with learning disabilities extra peace of mind.
A pilot scheme for new hi-tech equipment is currently being rolled out across all areas of Blackburn with Darwen to give those with learning disabilities support to maintain independence in their daily lives.
The pilot is being delivered as part of Blackburn with Darwen Council's Safe and Well Programme which promotes the use of the assistive living technology and devices such as memory books, GPS systems, panic buttons, falls detectors and much more.
The Council has agreed to fund the scheme for people identified as being suitable for it. The technology is supplied by companies such as: Tynetec, Tunstall Solutions and BAM Labs.
One resident who's already benefitted is Ibrar Riaz, 37, of Acrefield, Blackburn.
Ibrar has been using assistive technology for around five months and is already reaping the benefits.
One of the main devices he has used is a memory book, which gives Ibrar step-by-step instructions on how to do a variety of household chores from making a sandwich, boiling milk on a hob and washing and drying his clothes.
He said: "I get up in the morning and from eating my breakfast I use it and it tells me how to do things. There's pictures of everything and then you press the button and it reads out the instructions."
For Ibrar – who really values his independence –it has been a breath of fresh air. He says: "It really helps me to do things on my own. I use it everywhere and makes things easier for me, sometimes the staff help me out but mostly I can do it on my own."
Ibrar who's hobbies include watching soaps and football – he is an avid Newcastle United fan – has also tried out a GPS system that allows people to go outside independently but provides a warning signal to carers if they stray too far outside a comfortable boundary.
Whilst he is just starting with this technology his carers hope that in future Ibrar will be able to go into the town centre, with the aid of the system and go shopping on his own, as he loves to pick out all his own clothes and manage his own finances.
For now Ibrar is more than happy with his memory book and the extra independence it gives him. He adds: "If I didn't have the book I'd forget how to do things, so that's great. It helps me to learn."
Councillor Mohammed Khan, Blackburn with Darwen Council's Executive Member for Health and Adult Social Care, said: "Safe, secure and comfortable care is vital for all people who need support to maintain independence in their homes. These advancements are really helping people like Ibrar enjoy a real peace of mind and help them to enjoy their lives more knowing they have this equipment in place. We are committed to exploring innovative ways of working like this pilot that gives residents like Ibrar choice and control over their care and supports them to lead more independent and full lives."