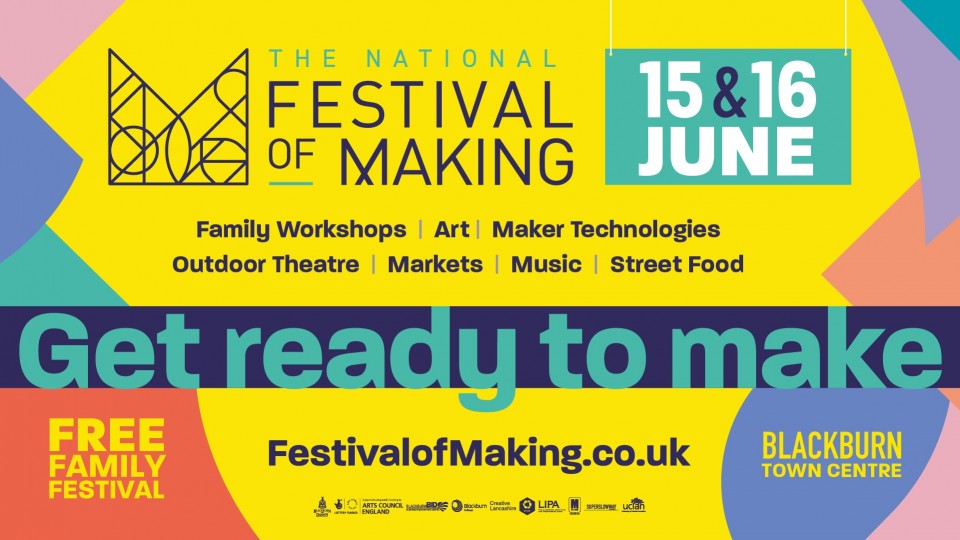 Published Monday 10 June 2019 at 15:18
The bumper guide to this year's exciting Festival of Making is here!
A fun-packed programme of events is now online for this weekend's highly anticipated 3rd National Festival of Making in Blackburn Town Centre.
Find out what's on throughout the festival weekend on Saturday, June 15 and Sunday June 16, here: www.festivalofmaking.co.uk/whats-on
The map inside the programme gives a handy guide to where everything is taking place.
The festival has everything – art, music, food, craft, design, heritage, digital, science, tech, engineering – and much, much more. There's something for everyone to explore with over 50 workshops, mesmerising street performances, talks, markets, demonstrations and exhibitions across Blackburn's town centre.
There are skilled makers as diverse as leatherworkers, engineers, ceramicists, chefs, technologists and fashion designers. You also sit back and relax at one of the mouth-watering street food stalls in between trying out a new skill, learning a new technique or mastering a new art form.
Also – Make sure you look out for the painted yellow line, known as the festival mile, to guide you round the festival locations discovering architectural gems hidden along the way, some that have been opened up especially for the festival weekend .
You can also follow updates on Facebook, Twitter and Instagram.
www.facebook.com/festofmaking/
www.instagram.com/thefestivalofmaking/
All information can be found at: www.festivalofmaking.co.uk/whats-on/