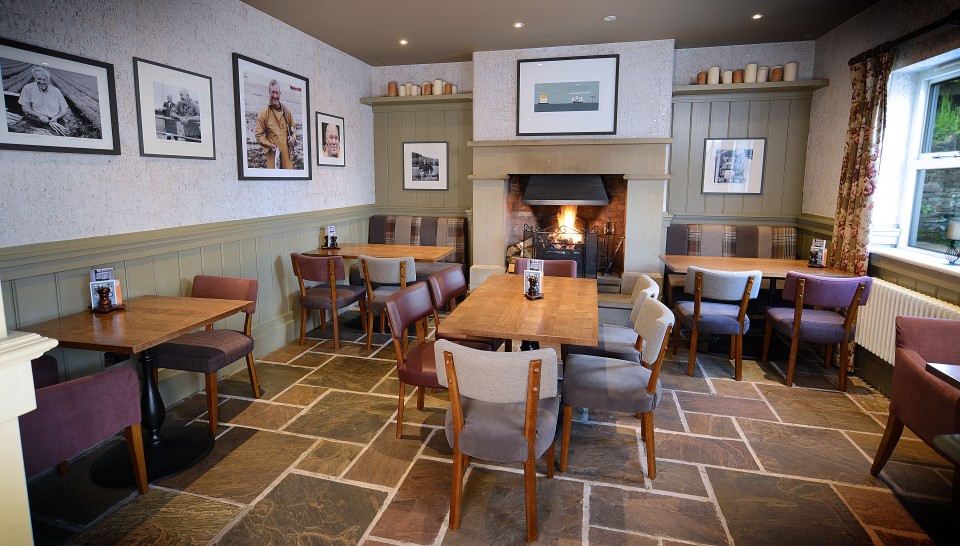 Published Tuesday 28 June 2016 at 13:00
The team behind some of the borough's best eateries are discovering their new campaign has wheels.
Celebrity chef Nigel Haworth and business partner Craig Bancroft of luxury hotel and restaurant Northcote have launched a new venture in Blackburn's Cathedral Quarter.
Called Café Northcote, the 78 cover café is housed in a brand new building and is the jewel in the crown of Cathedral Court.
On course to be a beacon for the best of Lancastrian food, it is fast building up the reputation for good food that visitors can expect from the team that secured Lancashire Life's Hotel Restaurant of the Year for Northcote.
To welcome the new café's arrival an advertising campaign has been launched across the borough's bus shelters.
The campaign which showcases some of the high quality food on offer from tasty breakfasts to afternoon teas, can be seen by up to 25,000 motorists every day.
Advertisements for the group's Blackburn based gastro pub The Clog and Billycock are also featured celebrating the venue as 'everything a good local pub should be'.
The striking visuals can also be seen by passengers in Blackburn's new bus station on the multi-media HD digital screens.
The five high definition screens that are positioned in places of high footfall and waiting areas, are video capable and can play footage, animations or still graphics.
Kaye Mathew, Sales & Marketing Director, said:
"With the opening of the new Café Northcote it was important to get the message out in the local area. We have been so impressed with the regeneration in Blackburn including the new bus station and shelters, with such a huge footfall connected to this, it was an ideal area to promote within.

"The Council helped a lot with this, planning where we should place the ads and gave extra support about the area too, very efficient and professional. I'm delighted with the result"
Advertising opportunities from £50 a week, discounts for block bookings. Contact Richard for a bespoke advertising strategy on 01254 585551.