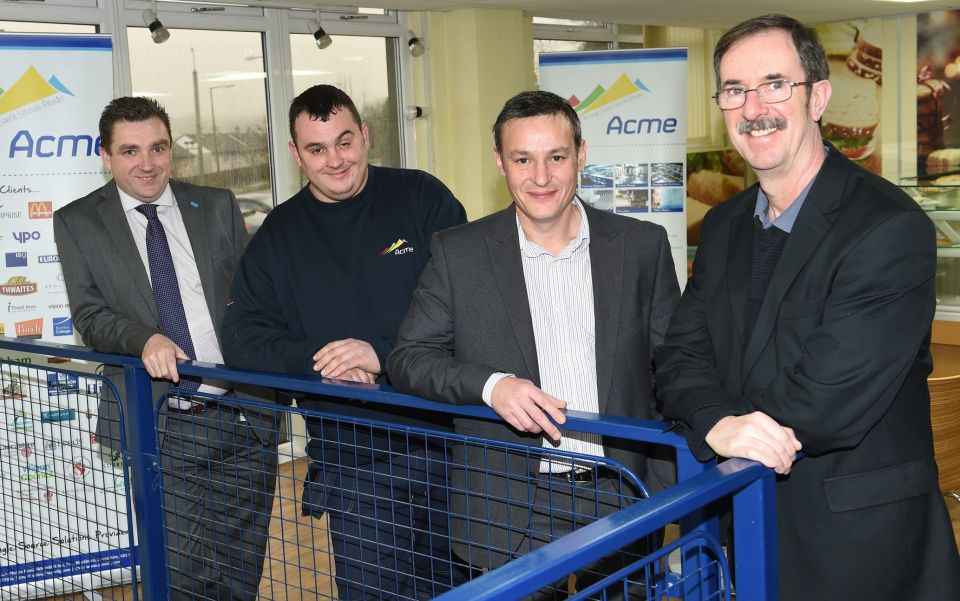 Published Tuesday 13 January 2015 at 14:34
A programme to transform education in the borough has boosted the local economy by millions.
Spend on local labour and local suppliers across the Building Schools for the Future programme totalled £52.8m.
The programme, delivered by a partnership between Blackburn with Darwen Council and Balfour Beatty, saw four schools receive new state of the art buildings and another four being remodelled.
Councillor Dave Harling, Executive Member for Schools and Education, said:
It is clear the BSF programme has had a wider benefit for the borough. We now have some excellent facilities thanks to the programme but it will also have a lasting effect on the local economy. Hundreds of jobs were created and safeguarded through this investment. It is pleasing several contracts were awarded to local suppliers and worked on by local people.
Harry Catherall, Blackburn with Darwen Council Chief Executive, said:
This was a very ambitious programme. The investment brought into the borough has been put back into our local economy. BSF has not only changed the way education is delivered but also provided a big boost to Blackburn with Darwen based businesses and opportunities for Blackburn with Darwen residents.
Martin Hill, regional director for Balfour Beatty, said :
It was really important to use local suppliers and contractors and it's pleasing to see how this programme has benefitted the local economy. We are proud of the BSF programme results and look forward to watching the 20,000 students attending the eight completed schools continue to develop their education and the companies and workers directly impacted by the programme continue to strengthen and grow.
Local suppliers which benefitted from winning contracts included European Commercial Interiors LTD (ECL) and ACME.
ECL is based at Shadsworth Business Park and Acme, which fits out commercial kitchens, is based at Whitebirk. Acme has been able to expand after being procured for the BSF scheme.
Simon Mallett, Commercial Director Acme, said:
We are proud to supply and be part of the local economy. Being part of the BSF project has allowed to play our small part in the continuing development of the borough.
Jeff Eastman at ECI said:
Our work on The Blackburn with Darwen BSF schemes had a significant impact on our company particularly in terms of creating and securing local jobs.  As a company we revisited our supply chain to identify and work with local suppliers to ensure the maximum benefits to for local people and the local economy This engagement still continues as we work with them on other large commercial projects throughout the UK.
Dozens of apprenticeships for young people were also created by the scheme from construction to ICT to facility management.
One of the first apprentices employed through the scheme was Ethan Vernon. The former Darwen Vale pupil, who lives in Darwen, is still employed by Balfour Beatty today. He said:
I would suggest to anybody looking at getting into the construction business, to do what I have done and get an apprenticeship with a high standard company like Balfour Beatty. Mine was unbelievable.