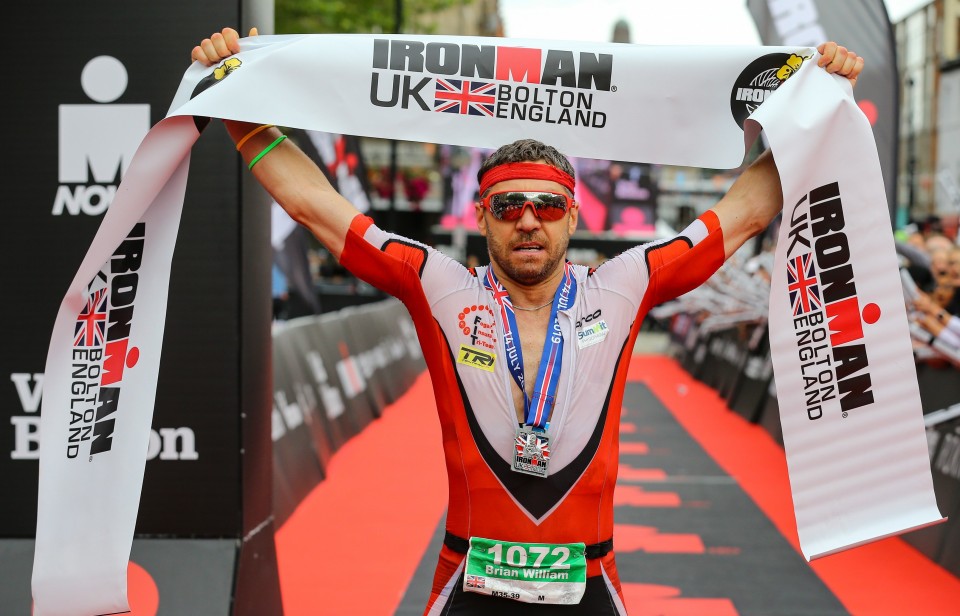 Published Wednesday 28 June 2023 at 16:22
The Bolton IRONMAN UK route, which runs across parts of Darwen and Belmont, and updated road closures have been announced.
Organisers of the ultra-triathlon are asking residents and road users to please plan ahead as the famous IRONMAN UK weekend returns from Friday 30 June to Sunday 2 July.
As in previous years, thousands of competitors young and old will take part in three different events across the weekend.
To ensure the events can take place safely there will be several temporary road closures across the borough.
27 competitors from the borough will be taking part again this year including Daniel McParland who came an impressive third place last year and is a 15 time IRONMAN finisher along with Caroline Duncan, taking place in her 11th IRONMAN.
In 2019, Blackburn's Brian Fogarty, cousin of Superbikes legend Carl Fogarty, swan, cycled and ran the gruelling 140.6 mile course in a mind-blowing time of nine hours 27 minutes to cross the line first!
If you can, please do come out and show your support by cheering the competitors along, it's always a great atmosphere and will be live broadcast on the IRONMAN UK website.
Sunday 02 July – IRONMAN
Below is a summary of the road closures in the borough for the run and cycle routes of IRONMAN UK.
For full details, including the full cycle route and information on which stretches of road are affected, please see the IRONMAN website and click on Traffic Impact.
Bury Road / Blackburn Road will be closed from 7am to 4.30pm.
Pole Lane will be closed from 7.30am to 4.30pm.
Watery Lane will be closed southbound from 7.30am to 4.30pm.
Blackburn Road will be closed northbound from 7.30am to 5pm.
Longworth Road / Egerton Road will be closed from 7.30am to 5pm.
Belmont Road will be closed southbound from 7.30am to 5.30pm.
Advanced warning signs have also been put up across the whole route.
More information on the course and diversion to avoid road closures, including maps and timings, can be found on the IRONMAN website under "Traffic Impact".
A road access hotline is available now and throughout the race weekend by calling 03330 11 66 00.
Residents can also email: uk@ironmanroadaccess.com for more information but this will not be monitored on race day.
You can also watch the race live here: Live Broadcast (ironman.com)