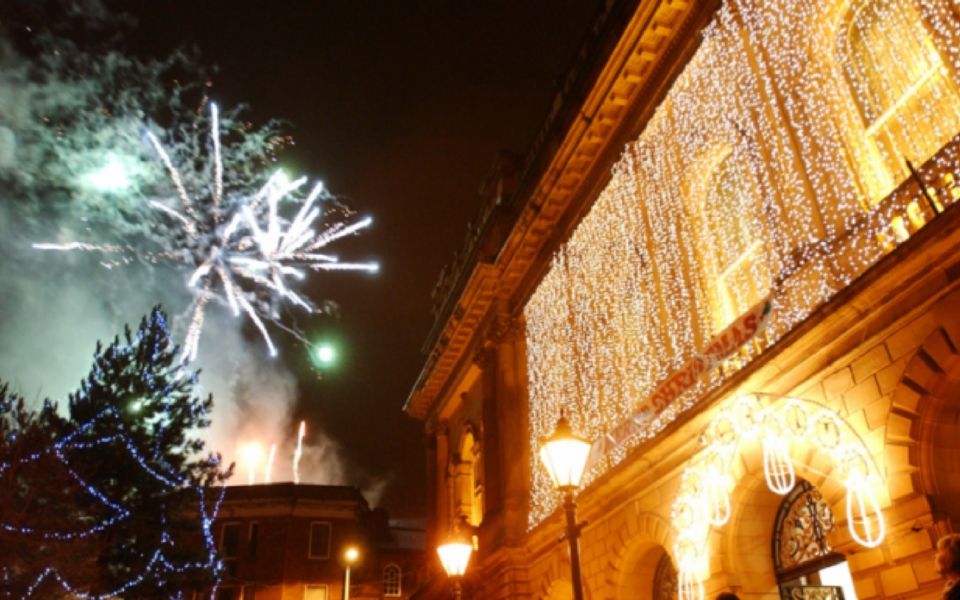 Published November 4, 2015 at 15:37
Two of Blackburn's most iconic heritage buildings will be in the spotlight with a dramatic display of colour and light for the town's Christmas extravaganza.
The Victoria Building at Blackburn College and Holy Trinity Church will come to life with a multi-colour flood light effect as part of the town's annual 'Festival of Light', which aims to illuminate Blackburn for the festive season.
A special light projection will be beamed onto the old technical college building also known as the Victoria building on Thursday, 10th December between 4.30pm and 7.30pm.
Other activities illuminating the town centre skyline on the night, include a firework display at Blackburn Cathedral from 6pm, a flame and fire show with illuminated performers at Town Hall Square from 5pm onwards and a lantern parade leaving from Blackburn College at 5pm.
This years, 'Festival of Light' also sees the lighting up of the iconic Holy Trinity Church for a spectacular grand finale event on Saturday, 12th December from 5pm. Blackburn People's Choir will be performing a selection of Christmas carols from 6pm at the former Anglican parish church with warm refreshments being served before and after the singing.
The Christmas extravaganza is supported by Blackburn with Darwen Borough Council and the Blackburn Business Improvement District.
Councillor Phil Riley, Executive member for regeneration at Blackburn with Darwen Council, said:
We've got some beautiful buildings in our town centre and I don't think they're as appreciate as they should be. Hopefully this fantastic event will help residents and visitors alike see our town centre in a whole new light.
Manager of the Blackburn BID, Harriet Roberts, said:
The Victoria Building and Holy Trinity Church are both iconic heritage buildings and they will become even more prominent to residents when lit up. We hope that the newly introduced light displays give onlookers a real sense of pride in the buildings around them. The displays are also part of the BID's plan to make the town centre more attractive for visitors at night.