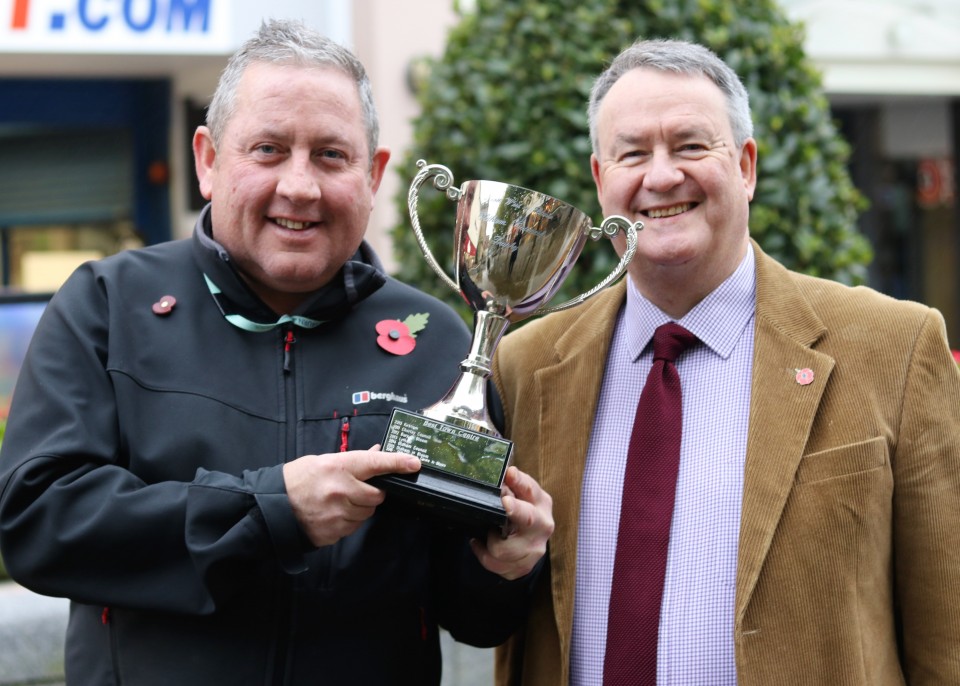 Published Wednesday 8 November 2017 at 11:39
Blackburn has struck gold again after collecting yet another trophy for the town's stunning horticultural displays.
The town centre partnership team picked up Town Centre of the Year and a Britain in Bloom Gold award at the North West regional awards ceremony last week.
To win the coveted award Blackburn beat off competition from Rochdale, Oldham, Altrincham and Heywood.
The event took at place at the Southport Theatre and Convention Centre and saw towns and villages across the North West battle it out for the top spots.
The regional awards followed the town's success in the national competition held in Llandudno when Blackburn was awarded a gold in the new "BID" category for areas represented by Business Improvement Districts.
The annual Britain in Bloom Awards are organised by the Royal Horticultural Society. Seventy-eight finalists from across the UK compete on three key criteria: community participation, environmental responsibility, and horticultural achievement.
Executive member for Environment, Councillor Jim Smith, said:
We are absolutely delighted with this result. It is testament to the hard work of everyone involved in making our town centre look as fantastic as it does. Having an attractive and vibrant town centre is vital for us to be able to attract visitors, shoppers and residents to visit Blackburn and is as important as the huge amount of regeneration that has taken place over the last few years.
Blackburn BID Manager, Harriet Roberts said:
Congratulations and thank you to everyone involved in this amazing achievement.