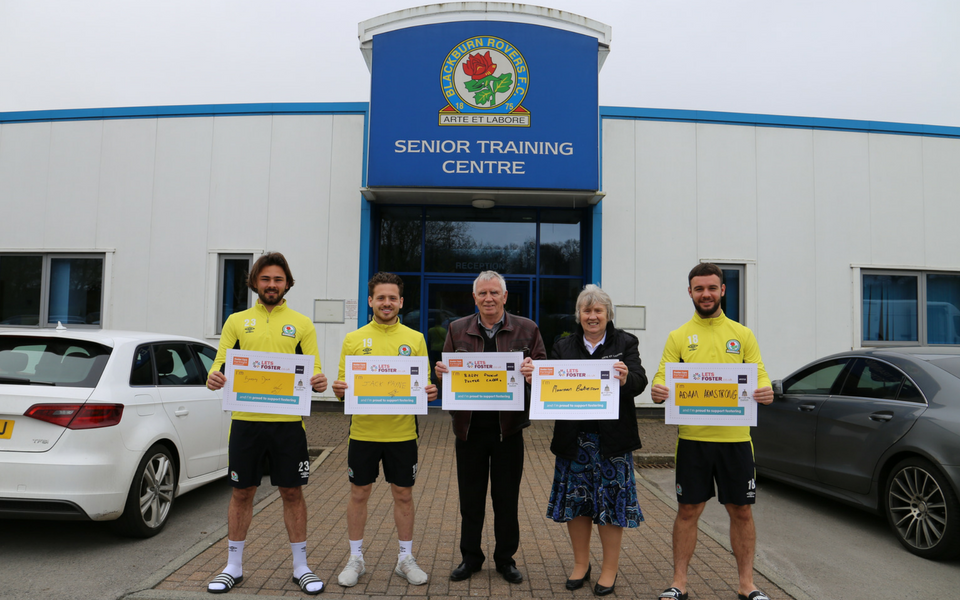 Published Monday 14 May 2018 at 16:13
Newly promoted championship side Blackburn Rovers have pledged their support to help a local campaign to recruit more foster carers.
The campaign delivered by leading fostering charity, The Fostering Network, is being supported by Blackburn with Darwen Council during Foster Care Fortnight, the UK's biggest foster care awareness raising campaign.
The campaign which has also been backed by comedian Tez Ilyas, a BBC Radio 4 Presenter from Blackburn, showcases the commitment, passion and dedication of foster carers.
Over 7,000 new foster families are needed in the next 12 months alone to care for a range of children, with the greatest need being for foster carers for older children, sibling groups and disabled children.
Rovers midfielder and fan-favourite Elliott Bennett features in a short video highlighting the club's commitment to the campaign.
He said:
I think this is a fantastic campaign, the club is proud to support the Council's efforts to help find more foster carers for children in need of a loving home.
Councillor Maureen Bateson, Executive Member for Children's Services, said:
Foster Care Fortnight is a fantastic opportunity to highlight the hard work and dedication of all our foster carers. I would like to thank Blackburn Rovers and Tez Ilyas for their support and I look forward to welcoming new foster carers to our amazing team.
During 2018 the North West needs to find over 1000 new fostering families with foster carers who can look after older children, siblings and children with more complex needs.
There will be an information stand at Blackburn Central Library between 10am and 1pm on Monday, May 21. If you would like to know more or you can visit our website or find us at on Twitter: @bwdletsfoster or Facebook: Facebook.com/letsfoster