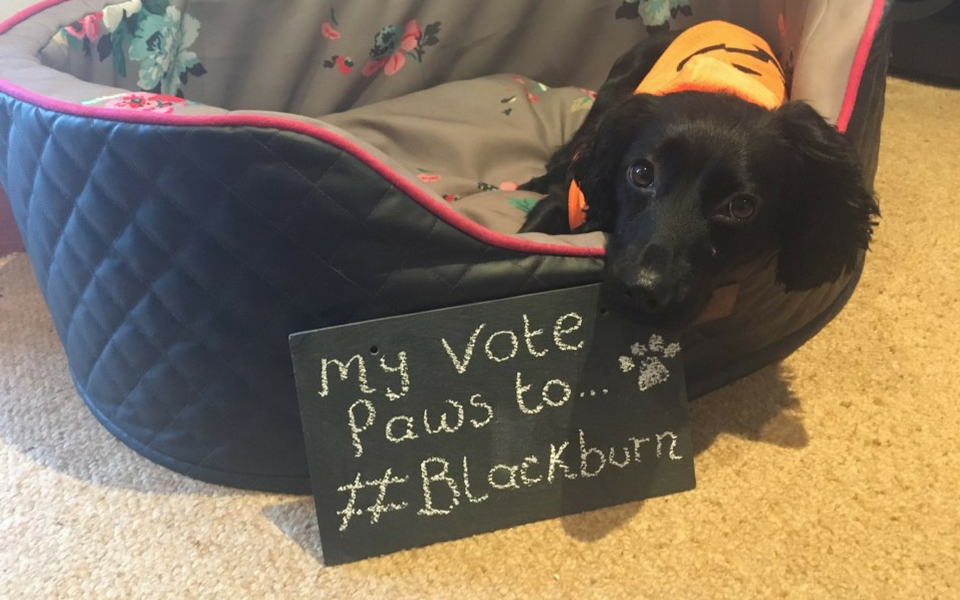 Published November 7, 2016 at 15:01
For the second week Blackburn is proudly still leading the way in a nationwide competition to find the nation's best town centre.
Blackburn has been shortlisted in the Great British High Street Awards – designed to celebrate town centres across the country.
It is one of only 3 towns in the country in the Town Centre category and the only one in the North to be shortlisted and is up against Banbury and Hemel Hempstead.
And after three  weeks of voting Blackburn is currently leading the way – but there is still time for that to change before the polls close on November 18.
Judges are set to visit the town later this week. People are reminded that they can vote every day online until the closing date November 18.
To vote visit: thegreatbritishhighstreet.co.uk/finalist-town-centre
And as you can see even  Blackburn's four-legged friends are getting in on the action!
Jaz, the little black cocker spaniel (below) turned temporary film star to help encourage people to continue voting bu giving Blackburn a high-five!