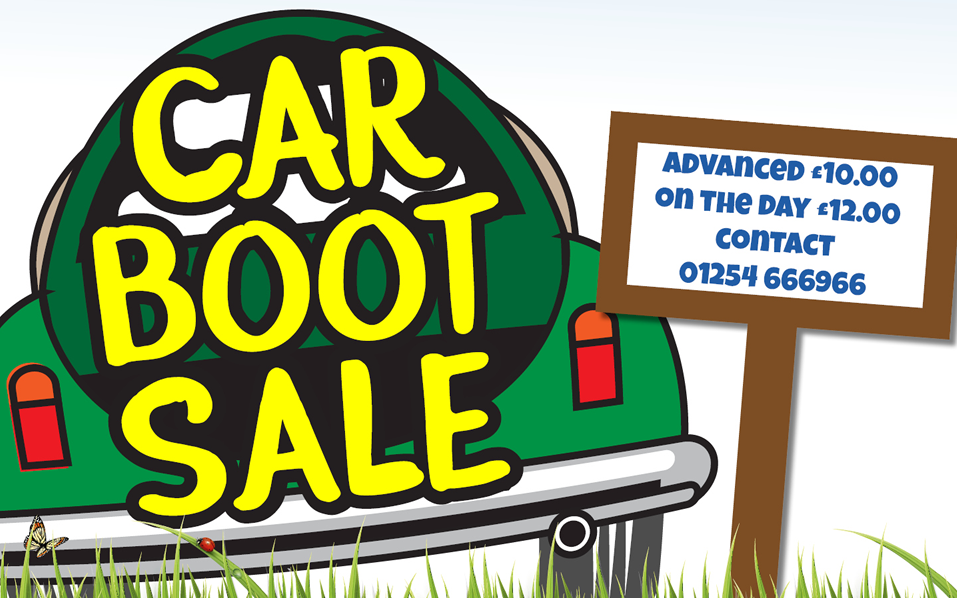 Published Wednesday 25 July 2018 at 11:54
A car boot sale will be held every Sunday from August 5th – October 28th on Brown Street car park next to Blackburn bus station in the town centre.
Cars are priced at £10 in advance and £12 on the day. Traders must arrive at 7am for 8am start. The car boot will end at 2pm.
If you would like more information or to reserve a spot please call (01254) 666966
Further information
First car boot sale date
We will be open from the 5th August  and each Sunday through until October 28th
Queuing
Queues are not expected as we have a very large site and it will be on a first come first serve basis.
New goods sale
You can sell new goods.
Food, drinks and sweets sales
Food, drinks and sweets can be sold but you will need the relevant certificates in terms of food hygiene which will be checked on the day.
Helpers
Helpers are allowed.
Number of tables allowed
You can use as many tables as will fit into your patch.
Pitch size
Each pitch size is 2 car parking spaces .
Leaving times
We ask that you stay until 12.00pm as a minimum.
Dress rails, tables and other display equipment
Please bring your own dress rails, tables and other display equipment.
Missed bookings
If you book a pitch and then can't make it for that week we will reserve a free slot for you the following week.
Livestock
No livestock can be sold or traded with.
Pitch costs
If you ring up to reserve a pitch it will be £10 for a car and £15 for a transit van . You may still turn up on the day without booking but the price will be £12
Gate opening times for traders
Gates will open for traders at 7am, trading will begin at 8am until 2pm
Site access
Access from Barbra castle way, to Penny Street. Please be careful as bus lane cameras are in operation.
The site address is Brown street car park – BB1 6AF