Published Friday 2 March 2018 at 15:36
Special tribute is being made to women past and present who have contributed to the success of Blackburn and Darwen as part of a wide range of International Women's Day activity next week.
Images of campaigning women from the last 100 years, including former Blackburn MP Baroness Barbara Castle, are appearing in bus shelters, digital screens and in The Mall, Blackburn. The theme this year is 'Press for Progress'.
Councillor Maureen Bateson has spearheaded efforts to raise the profile of the annual event on Thursday, March 8 2018 which will also recognise the centenary of women's right to vote in the UK.
Groups and organisations across the borough have got fully behind International Women's Day and a wide range of events and activities have been organised over more than a week. Highlights range from a coach trip to the London March 4 Women event, artwork including mural outside Blackburn Museum and a timeline in The Mall to courses to improve mental wellbeing, a talk about Darwen's Prominent Women and a market place of information and activities in Blackburn Cathedral. The full listings can be found on the events page.
Councillor Bateson said:
We have such a rich history in both Blackburn and Darwen and yet we don't often hear about the role women played.

Hopefully through the campaign and the various other events taking place we can inspire other women in the community to make their mark, perhaps by getting involved with an important cause or to seek support to overcome any barriers they might face in achieving their potential in life.

This year promises to be really special down to the hard work of all the people who have come up with really creative ideas to mark the day.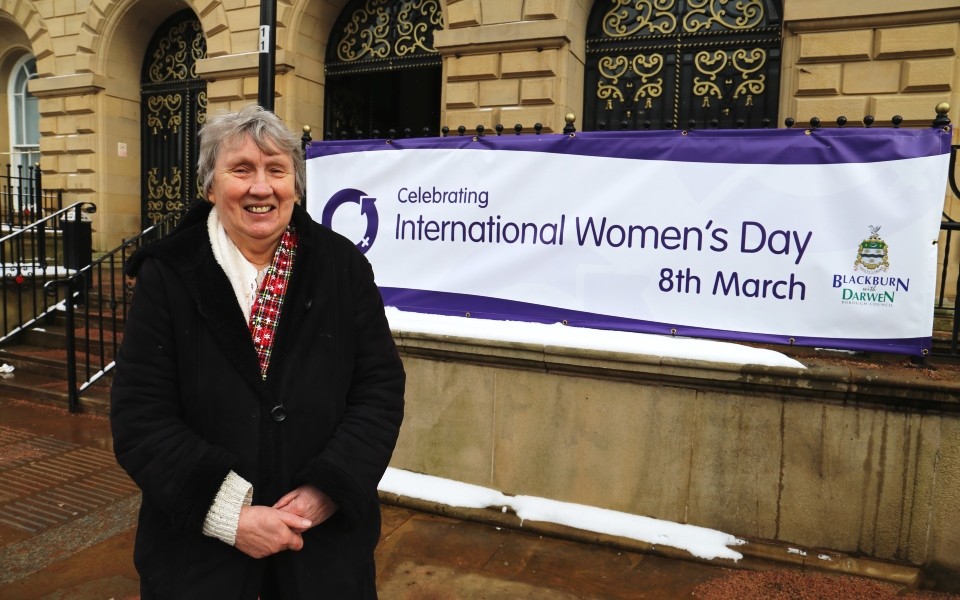 Councillor Maureen Bateson is pictured outside Blackburn Town Hall ahead of International Women's Day.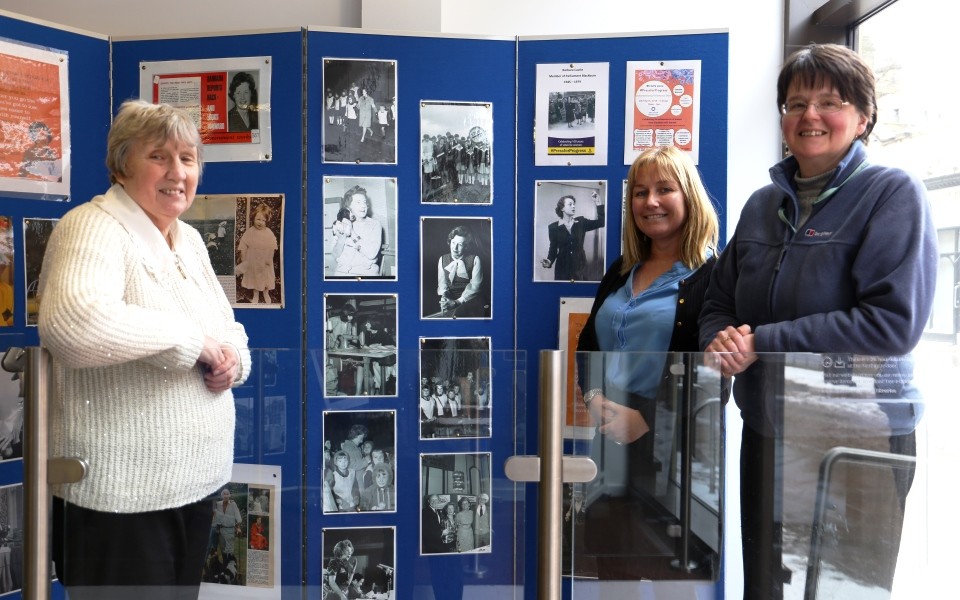 Councillor Maureen Bateson with Andrea Sturgess, the  Council's head of  Communication and Mary Painter who has put together an exhibition about Barbara Castle in the entrance to in Blackburn Library.