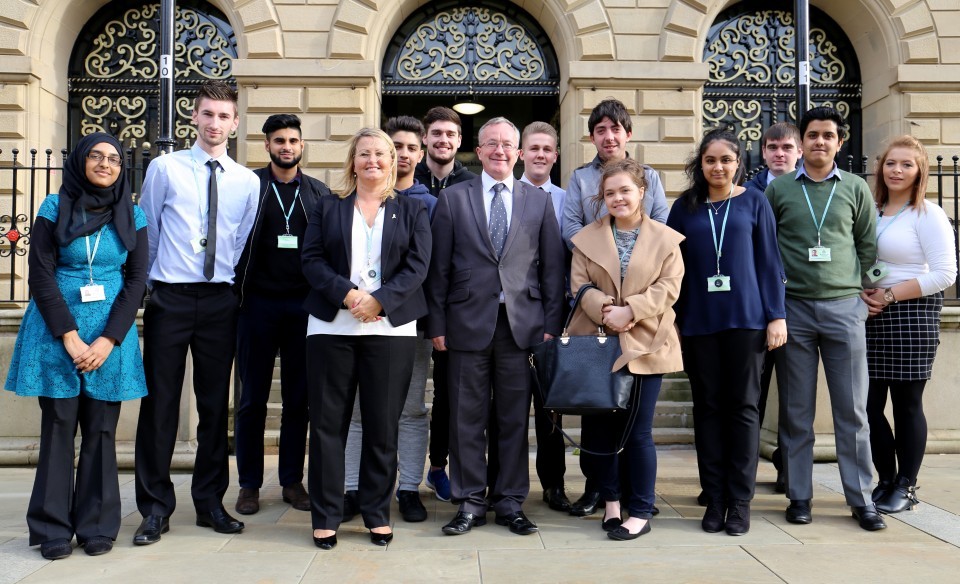 Published November 25, 2015 at 10:43
New apprentices have been welcomed into their new roles at Blackburn with Darwen Council.
There are 19 young people in the new wave of apprenticeships, continuing the Council's commitment to giving young people a start in their careers.
In 2011, the Council started taking on apprentices, with six involved in the first pilot. It was so successful that its annual programme was launched. Since then it has taken on a further 55 apprentices.
As part of the scheme, two year contracts are offered to local young people, either Blackburn with Darwen residents or school leavers aged 16 – 24.
The Council pays National Minimum Wage for age, considerably more than National Apprenticeship Wage and apprentices are based across all departments of the Council.
Harry Catherall, Chief Executive of the Council, said:
We have had some great successes with our apprentices at the Council and I am sure this will continue with this year's starters. Previous apprentices have won national and regional awards and done some great work.

We have a very talented, enthusiastic young population in Blackburn with Darwen and the apprentices who join us at the Council help to keep the organisation fresh. I am looking forward to working with them."
The new apprentices are:
Chloe Chapman  – Shared Lives Team (Adults), Husna Mayat –  Macmillan Project (Adults), Anthony Oliver – Performance and Governance (Public health), Joe Toth – Audit and Assurance (Finance), George Morris – Finance, Callum Hesketh – Assistive Technology (Adults), Mohammed Chishti – Self-Directed Support (Adults), Lewis Kilpatrick – Joinery, Mohammed Valli – Children's Services, Summer Nuttall – Education Business Support (Children's), Arifah Bhikhu – Procurement (Finance), Holly Price – Strategic Commissioning (Adults), Matthew Turner – Lifeguard (Leisure), Scott Mitchell – Lifeguard (Leisure), Kaden Royal – Gym Instructor (Leisure), Sunil Saloogee – Receptionist (Leisure), Jamie Lynch – Markets, Jodie Carter – Planning, Adam Lynn – Community Safety.
Young people get the chance to gain work experience and recognised qualifications, e.g, AAT, IT, Construction and the Built Environment, Business Admin, Professional Cookery, Health and Social Care, Early Years, and many more.