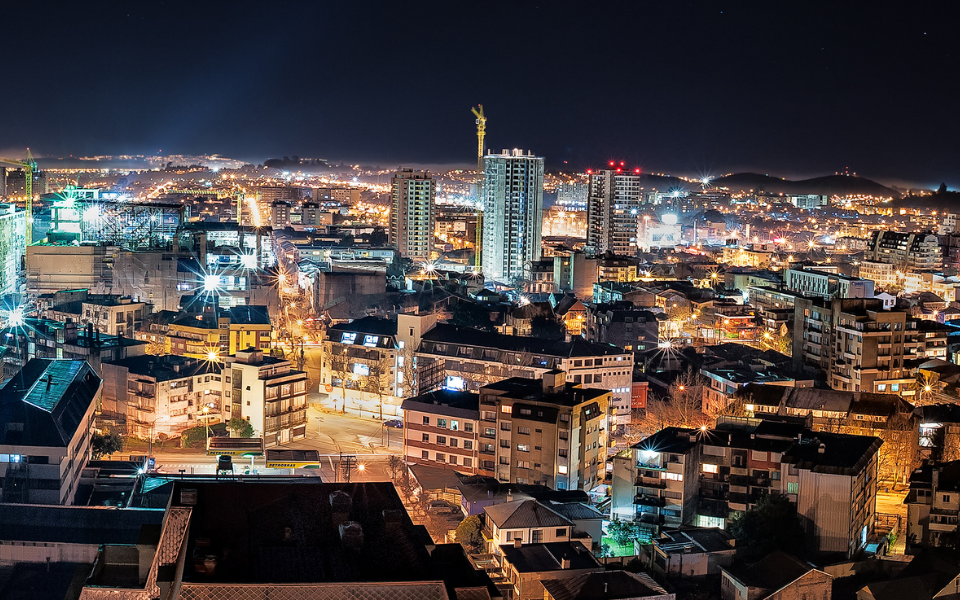 Published Monday 7 February 2022 at 16:46
Sport is recognised as a great way to connect people for the greater good. And thanks to the performance of Blackburn Rovers player Ben Brereton Diaz, Blackburn could soon been making closer links with a city in Chile.
The Embassy of Chile got in touch with town leaders after being prompted by a local resident, Anthony Shaw, who thought it would be a fantastic idea given the huge success of the striker. This connection also coincides with Blackburn's bid to become a city in the Queen's Platinum Jubilee year.
Ben, whose mother is from Chile, has become a national icon in the country since joining the Chilean football team. The story of his meteoric rise has captured the imagination of the Ewood fans, who have been enjoying the interest shown in Rovers from South America.
Now talks have begun between the Council and officials in Chile to establish mutually beneficial ways to create a friendship agreement with the city of Concepción – the third largest city in Chile.
Anthony Shaw, local resident and Blackburn Rovers super fan, said:
"I decided to email the embassy after an early morning Chile game through which I had been engaging with Chilean supporters on social media.

"There was so much love between Blackburn and Chile I thought it would be a brilliant idea to formalise the relationship in some way and when I proposed the idea on twitter and the Rovers supporters group the response was overwhelmingly positive from both sides.

"Hearing that a friendship agreement is being worked on was an amazing bit of news and I know it would be a great opportunity and symbol for the town."
Concepción is located 500km south of Santiago and is the capital of the stunning BioBio Region. Known as the capital of the south of Chile, the city has a rich history, and is an important cultural and industrial hub for the country. One of the most prestigious universities in Chile is located there, the "Universidad de Concepción".
Suggestions for collaboration and friendship ties so far include a focus on young people and climate change. Football, and the part it plays in culture for both places, will of course be firmly on the agenda too.
Deputy Council Leader Phil Riley said:
"I'm a lifelong Rovers fan and of course when the team is doing well it has a big impact on the area. I've seen first-hand the great reaction to Ben joining the national team in Chile.

"Really great relationships are being built between fans as a result of Ben's huge profile in the country. We had a very positive meeting with officials from the embassy who are very impressed with Blackburn and are looking at options to forge links with a similar sized city.

"We are always looking for opportunities that will bring back benefit to the borough and this could lead to a really good relationship, sharing ideas and widening horizons.

"This would be a modern, cost-free friendship, as these days we can do much more remotely."
David Gallagher, Ambassador of Chile, said:
"We are happy to support a friendship agreement between Concepción and Blackburn; this is a great way to promote the integration between Chile and the UK, and foster people to people contact.

"We believe that both cities have a huge potential and there are many areas where their citizens and authorities can learn from each other.

"We recognise the role that Ben Brereton-Diaz and the football Club Blackburn Rovers played in this important initiative, which we hope will be executed in the coming months."
Steve Waggott, CEO of Blackburn Rovers, said:
"Our striker Ben Brereton Diaz has seen a well-deserve rise to high-status and prominence through his recent contribution to the Chilean national team. Seeing this now transmit to developing close links between Blackburn and Concepción demonstrates how the power and profile of football can bring together people and places from all over the world.

"Football is the universal language that can be the catalyst for positive change at all levels and we look forward to developing strong South American relationships on the back of Ben's success."
Read on for some interesting facts about Blackburn's latest city connection …
Concepción is one of the most prolific cities in Chilean rock music, with many famous rock groups forming there. Listen for yourself! Check out Los Bunkers or De Saloon.
Concepción has the second largest concentration of universities in Chile, playing home to three major universities.
Due to its location in a subduction zone, Chile is no stranger to earthquakes. In 2010, Concepción was moved an entire 10 feet to the West due to a magnitude 8.8 quake! Scientists are now studying heavily within these areas to progress human understanding of earth-science and hopefully identify these incidents more quickly.
The Football Federation of Chile has been established for almost 130 years and is the second oldest federation in the whole of South America, with a foundation date of June 19, 1895.