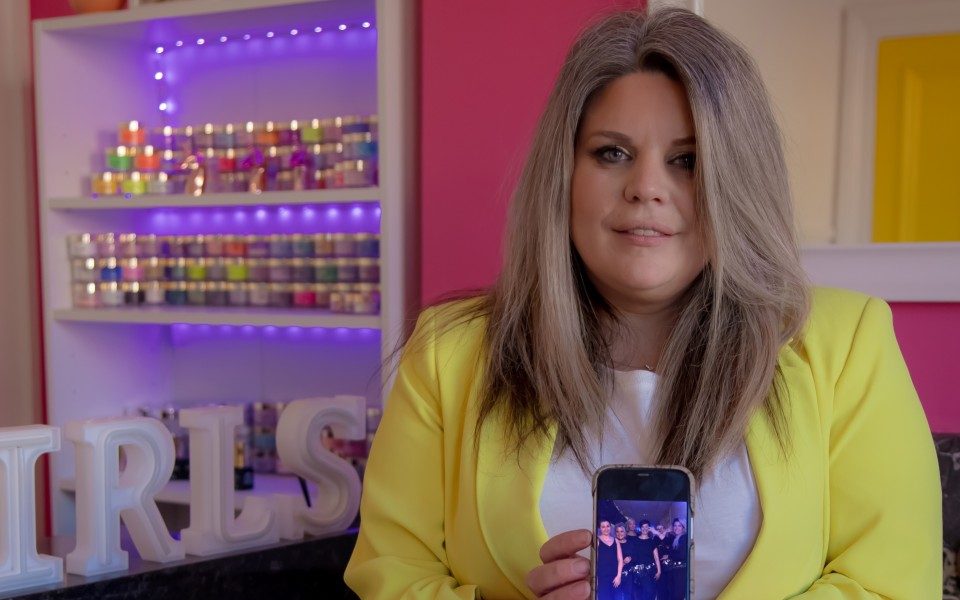 Published Thursday 4 March 2021 at 9:06
A Blackburn beauty salon owner is looking forward to welcoming her clients back in when restrictions are relaxed next month.
"I don't think the beauty industry will recover. I know it will recover," says Charli Jepson, owner of Charli & The Beauty Factory salon in Blackburn.
Charli, who is a session technician at London and Paris Fashion weeks and has worked in the nail team on The X Factor, is taking part in Blackburn with Darwen Council's 'Picture This' campaign.
The campaign features local people talking about the things they miss doing due to Coronavirus, reminding us that if we all do our bit to control the spread of the virus we can get back to doing the things we love quicker.
Charli, who is also Head of Education for Glitterbels – Nails by Annabel, said she is looking forward to reopening her doors when it's safe to do so and welcoming clients back in – as well as all the girls she works with.
Charli, whose salon is based in Richmond Terrace, said a lot of her time is now spent teaching online, helping others start their careers in the beauty industry.
We have training with people all over the country. It's just so nice to see that people are saying 'you know what, I've been made redundant and I've wanted to do this for years' – and they're doing it.
Despite the optimism for the future, Charli said the pandemic has been hard on the girls that work in her salon, and others in the beauty industry.
The girls that work here have struggled. They're self-employed, so it has been really tough. It has been tough on them mentally and financially, but they're the best, funniest group of girls you could wish to go through this with.

I'm looking forward to inviting all my clients back in, to having the shop full again, seeing all the girls working with them. I'm looking forward to seeing clients, just to have a chat with them and give them a hug.
Councillor Phil Riley, Executive Member for Growth and Development at Blackburn with Darwen Council, said:
I'm pleased that we've been able to provide grants to local businesses like Charli's that have had to close during lockdowns and extended restrictions here in Blackburn with Darwen.

It's been a very turbulent time for our local business community and it's great to hear Charli talking so optimistically about the future, so let's join her in looking ahead.
WATCH Charli speaking about her experience during the pandemic and how her business has adapted to meet the challenges.
Find out more about the Picture This campaign here.