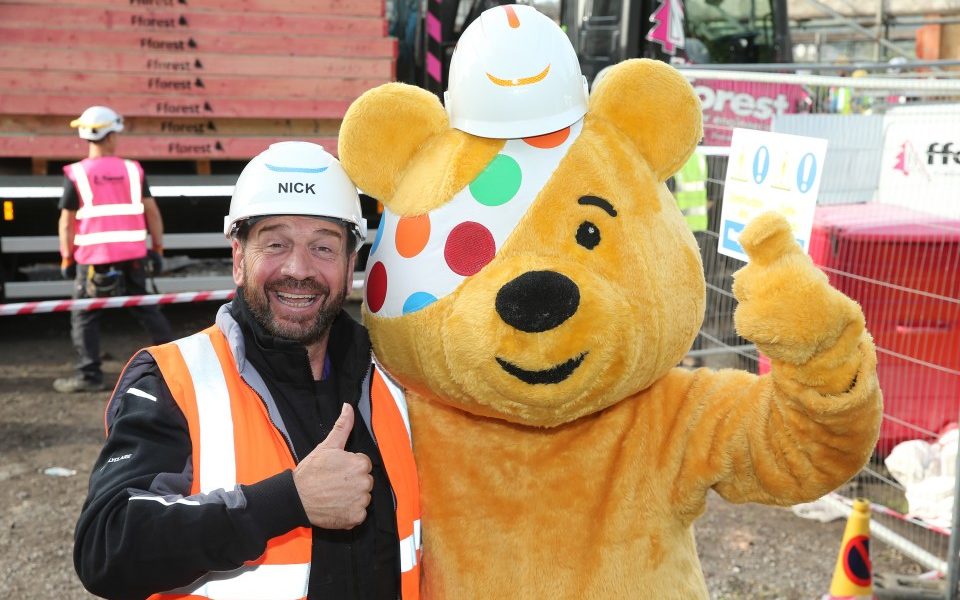 Published Wednesday 13 November 2019 at 18:20
It's set to be an emotional BBC Children in Need DIY SOS special tonight at 8pm featuring the Nightsafe project to transform the old St Silas church hall into accommodation for homeless young people in our borough and beyond.
The programme makers are aiming to raise as much money as possible for Children in Need and rightly so. The statistics they use are powerful and emotive but it is also important to give the context to these figures.
The figures Nick Knowles refers to in his introduction are Lancashire-wide figures of the numbers of young people who have been supported by Nightsafe over the past year.
As a Council we are never complacent but due to the intensive support the Council and its partners provide we are fortunate to not have anyone under the age of 18 sleeping rough on the streets in our borough.
Chief Executive, Denise Park, said:
"It's really sad that there are children and young people without a place to call home. However, through charities like Nightsafe, with the support of the Council and partners, we are able to give young people a better chance at achieving their potential and be supported to carry on with their education. We have an agreement with Nightsafe in place meaning young people leaving care can benefit from this unique service.

"Our rapid response outreach teams, leaving care teams and housing needs teams work tirelessly with partners to make sure everyone gets the support they need."

"I know that a lot of people are interested in what the Council is doing around homelessness and begging. The Council has recently commissioned additional accommodation in partnership with the Salvation Army for people sleeping rough in the borough over the winter months so nobody needs to be out in the cold.

"We also have outreach workers who go out and try to help our most vulnerable people. The Council works with other partners such as drug and alcohol service Inspire to help break the cycles of addiction. We also provide housing support and work with other charities such as THOMAS (Those On Margins of a Society) as well as many others to provide rehabilitation and offer a wide range of support, training, education and mentoring.

"We have has also been supporting the charity winter coat collection organised by The Rotary Club. Over 2,000 coats were collected which will be distributed to those in need. I'd really like to thank everyone for their generosity."
The BBC have shared with us a preview of the programme.
Denise added:
"So many volunteers, including many Council staff, worked so hard, giving up their own time, some working throughout the night, to help get this project over the line. Their contributions coupled with strong community partnerships have left a lasting legacy for our borough which will be showcased tonight for all to see."
You can watch the full programme tonight at 8pm.