Published Friday 10 March 2017 at 10:50
Blackburn Central Library is playing host to one of the country's most popular authors whose book is set to be made into a Hollywood film.
The author Phaedra Patrick will be visiting the library on Wednesday, March 22 at 6.30pm to talk about her novel The Curious Charms of Arthur Pepper.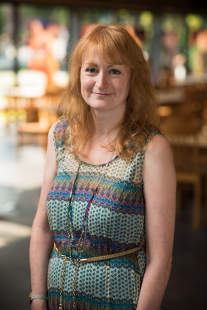 The book which entered the top 40 UK hardback chart tells the warm, funny and poignant story of 69-year-old Arthur Pepper's quest from York to Paris, London and even India, using clues from his late wife's charm bracelet to find out about her secret life.
It is set to be translated into 20 languages worldwide, and the film rights have been optioned by a major Hollywood film studio.
The visit is organised by Read Regional, an annual campaign which connects 12 of the best contemporary authors based in the North of England with readers in libraries.
Blackburn library users can expect visits from other authors taking part in the campaign on the following dates:
A. Dhand in Darwen Library on Wednesday, May 3 at 7 pm
John Donoghue in Blackburn Library on Wednesday, May 10 at 7 pm
Naomi Booth in Darwen Library on Wednesday, June 7 at 6.30 pm
Tickets for all events are free and available from the library however, book early to avoid disappointment.
Refreshments will be available for £1 on the night.
Readers can also download a reading guide for each title and follow the authors as they write about their experiences on the New Writing North blog.
For more information about Read Regional visit www.newwritingnorth.com