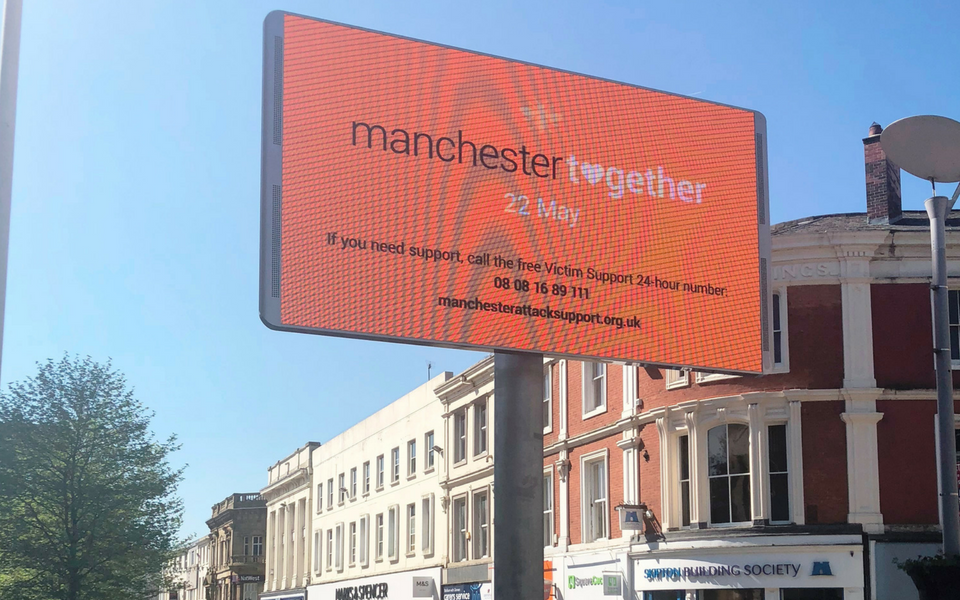 Published Monday 21 May 2018 at 12:13
People attending the short civic ceremonies outside both Blackburn and Darwen town halls on the first anniversary of the Manchester Arena Terror Attack tomorrow (Tuesday, May 22) are being advised to arrive early.
There will be a short introduction to the minute silence at 2.30pm. Speeches will follow from Council representatives and a prayer. In Blackburn Our Lady and St Johns School Choir will perform a song of hope. A symbolic balloon release will appear on the large screen.
Councillor Mohammed Khan, the leader of Blackburn with Darwen Council, said:
We will be joining many places across the country which will observe a minute silence.

It's important that people can gather together to pay their respects and show solidarity with Manchester. Many people from our communities were personally affected. We know people from Blackburn and Darwen attended the concert themselves or had family there. Everybody is welcome.
The main focus of the anniversary is in Manchester.  Browse the programme
For general support and advice visit www.manchesterattacksupport.org.uk
There is also a free Victim Support 24-hour Supportline 0808 16 89 111 or see www.penninecare.nhs.uk/support