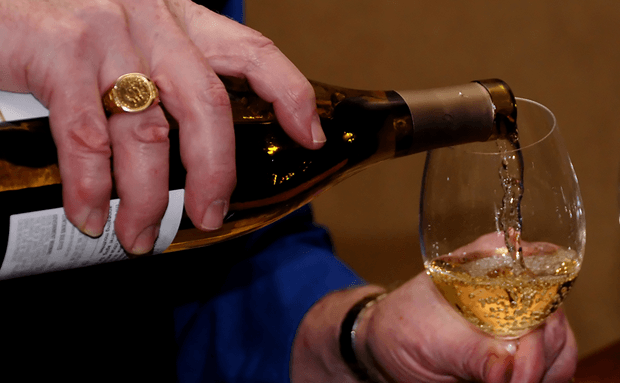 Published Tuesday 14 November 2017 at 14:00
Alcohol Awareness Week is taking place this week with various events around Blackburn with Darwen happening to encourage people to think more about their alcohol intake.
The theme for this year's initiative is 'Alcohol and Families' and from November 13-19, Blackburn with Darwen Council will be working alongside Inspire – the local substance misuse treatment service for adults – and GO2 – the local substance misuse treatment service for young people – to raise awareness.
The aim of the week is to get people thinking about alcohol – how it affects us as individuals, families, communities and society as a whole.
Alcohol harms can range from physical violence, road traffic accidents, relationship problems, financial difficulties, a decline and physical and emotional wellbeing or negative impacts on children.
On Tuesday, November 14 staff from Inspire GO2 Community Education Team will be at The Everybody Centre from 2-5pm where people can drop-in and access information about alcohol awareness. They will also be at Darwen Leisure Centre to promote the Drinks Meter app to the public.
On Wednesday, November 15, the Inspire GO2 Alcohol and Drugs Education and Health Promotion Team will be visiting Darwen Vale from 12-2pm and and Knott Street Community Centre from 6-8pm to discuss and raise awareness relating to alcohol use, including unsafe and risky behaviours and the impact of alcohol related harm on individuals, families, employment and the wider community.
On Thursday, November 16 the team will be at Blackburn Leisure Centre in the morning and The Foyer supported accommodation from 5-6pm to speak to people to further raise awareness.
Finally on Friday, November 17 Inspire will be in the Mall from 9am-2pm and 2pm-5.30pm raising awareness around risk issues such as drink driving, antisocial behaviour, alcohol effects on older people, alcohol during pregnancy, the relationship between alcohol use and a range of cancers and the effects of low cost alcohol on individuals and the wider costs society.
Councillor Brian Taylor, Assistant Executive Member for Health and Adult Social Care at Blackburn with Darwen Council, said:
Problem drinking has a huge impact on this borough in terms of people's health. The resources we need to use to tackle it are massive. Alcohol Awareness Week is great for creating conversations about the issues involved.
Jackie McVan, Service Manager Blackburn with Darwen Inspire and Go2 Integrated Prevention & Recovery Service, said:
Alcohol awareness week gives us an opportunity to open up discussions about our own, and other people's, alcohol consumption.  Many people are affected by the consequences of alcohol use, in many various ways.  The focus of Inspire and Go2 is to raise that awareness, educate people to understand and manage the risks from using alcohol, and improve health and wellbeing for the people and communities of Blackburn with Darwen.
For any further information about the local events, or training requirements, please contact Hasan Sidat on (01254) 495014 (Option 1), or email: BwDTraining@cgl.org.uk
Further information about Alcohol Awareness Week can be found here
Information about local drug and alcohol support services call (01254) 495014 can be found here.