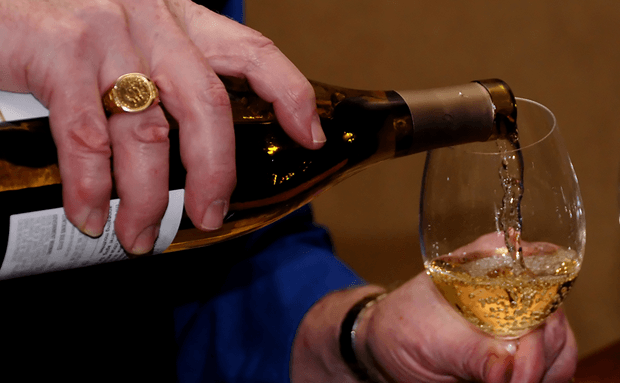 Published November 16, 2015 at 11:37
Alcohol Awareness Week takes place this week with various events planned around Blackburn with Darwen to encourage people to think more about their alcohol intake.
The theme for this year's initiative is 'The impact of alcohol on our society' and from November 16-22, Blackburn with Darwen Council will be working alongside Inspire – the local substance misuse treatment service for adults – to raise awareness.
The aim of the week is to get people thinking and talking about the health risks, social problems, stigmas and taboos of drinking and to challenge stereotypes about who is likely to be drinking too much.
A recent report by the University of Sheffield showed that the total cost of alcohol harms in the UK is £15.4 billion per year. In the North West three-quarters of people taking part in a survey for the report said they had experienced harm from another person's drinking in the past 12 months.
Alcohol harms can range from physical violence, road traffic accidents, relationship problems, financial difficulties, feeling scared in public places or negative impacts on children.
During Alcohol Awareness Week, Café Hub in Darwen will be hosting an open day on Tuesday, November 17 from 11am-2.30pm. Drop in to sample some fruit mocktails and take some recipes home to try out. You can also find out where to get advice about drug and alcohol problems from.
On Wednesday, November 18 Inspire will host a pop-up information stand at Blackburn College to give students information, advice and guidance.
Then on Thursday, November 19 Inspire House on Exchange Street, Blackburn will host its own open day. Drop in for free mocktails, activities and quizzes; a chance to chat to the alcohol treatment service's staff and find out how to stay safe around alcohol and where to seek help for problem drinking.
The week comes on the back of two recent Council campaigns on alcohol harms. 'Totally wasted' was produced by Blackburn with Darwen Council to highlight how, if you're young, alcohol can ruin more than just your profile – it can mess with your life. View the film here.
The Stop the Supply campaign, launched earlier this year, was produced to highlight the dangers of parents giving alcohol to their young teenage children. The online digital and printed poster campaign urges parents to 'Stop the Supply' of alcohol to children aged 13-16, highlighting various ways in which it can damage a young person's future.
Councillor Mustafa Desai, Executive Member for Health and Adult Social Care, said:
Problem drinking has a huge impact on this borough in terms of people's health. It is estimated that the total cost of alcohol in Blackburn with Darwen equates to £424 per head for all men, women and children. The resources we need to use to tackle it are massive. Alcohol Awareness Week is great for creating conversations about the issues involved.
Prof Oscar D'Agnone, Medical Director at CRI, said:
CRI welcomes this important opportunity to encourage people to think critically about the role that alcohol plays in their lives. It is widely known that excessive drinking can seriously damage health and have a detrimental impact on families and our communities.

We work closely with local Government and commissioners to inform the public about the potential consequences of misusing alcohol. We will continue to help people make healthy, informed decisions about their lives.